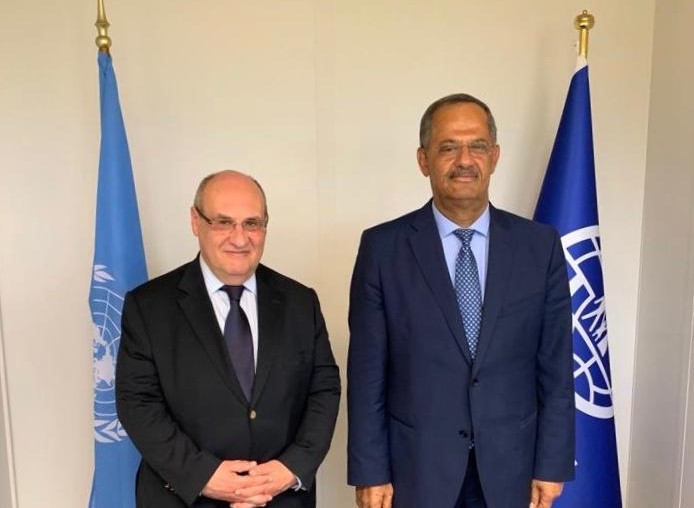 GENEVA- SABA
Yemen's permanent Representative to the UN European HQ in Geneva Dr Ali Mohammed Mujawer met on Thursday with Director General of International Migration Organization (IOM) Antonio Ferreira Vitorino.
The session devoted to discuss challenges Yemen has been facing as a result of exoduses of immigrants from the countries of African Horn.
into the country .
Mujawer detailed Vitorino on the large number of immigrants who have arrived in Yemen recently. He cited the catastrophic ends of many African immigrants who lost their lives off Yemeni coasts, demanding the IMO to help Yemeni government to cope with the influx of immigrants.
Vitorino stated that the IOM will cooperate with the Yemeni government to contain illegal migration to Yemen and help immigrants to return to their own origin countries.