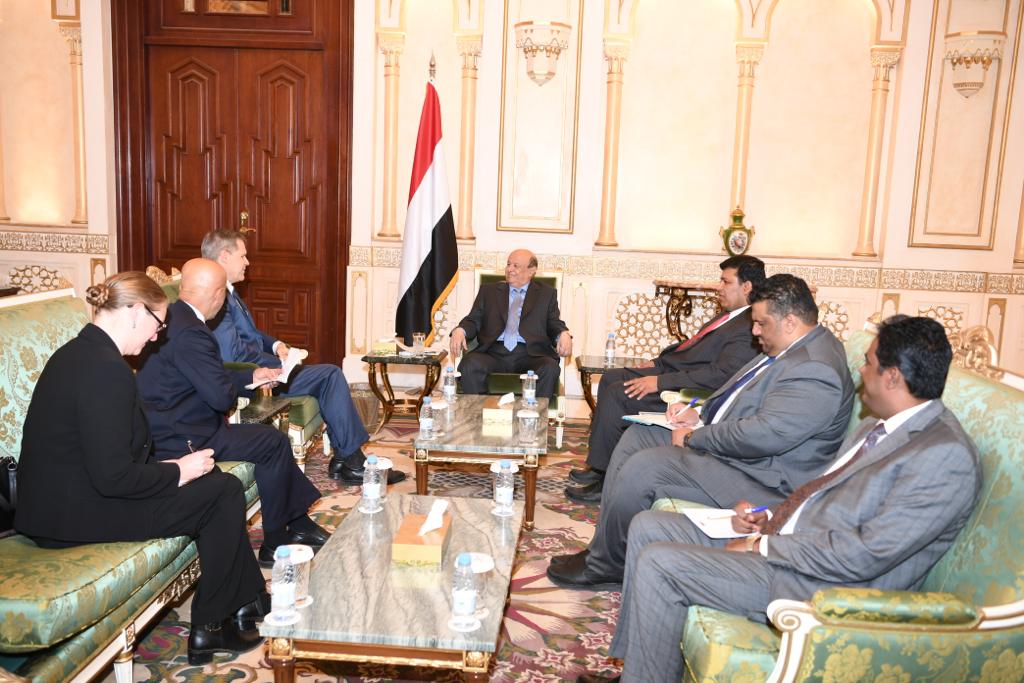 RIYADH-SABA
President Abd-Rabbu Mansour Hadi said the government has honored all its commitments towards the (Stockholm) peace deal while being aware that the Houthis are always not serious about it.
In a meeting with the US ambassador to Yemen .Matthew Tueller here on Thursday, Hadi said the government had offered concessions to arrive at peace with the rebels based on the relevant terms of reference; the GCC Initiative, the outcomes of the National Dialogue Conference and the UNSC resolutions.
Hadi appreciated the US support to peace brokering efforts and cooperation with Yemen in political, economic and security fields.
The US ambassador confirmed his country's support to Yemen and to stabilizing the economic situation in Yemen by supporting Yemen's central bank.
He highlighted the imperative need for the return of oil companies back to Yemen to resume production and therefore boost the revenues of the Yemeni state.