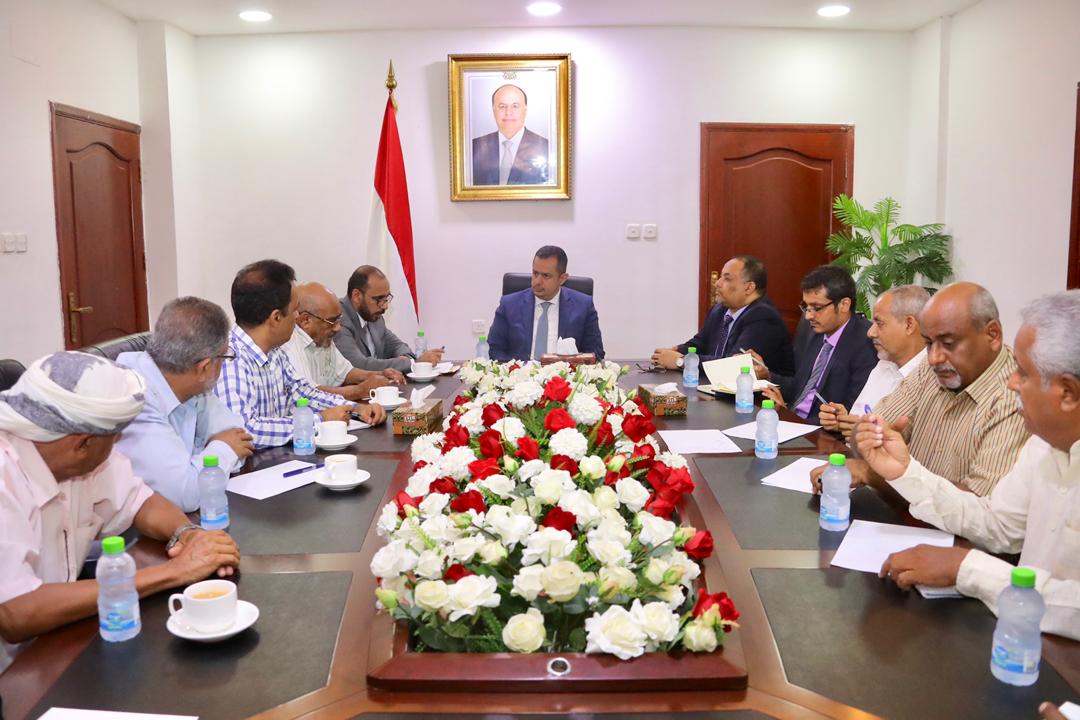 ADEN - SABA
Prime Minister Maeen Abdulmalik stressed the government's interest in developing and revitalizing the economic sectors including the fisheries sector and overcoming the challenges they face as a result of the devastating Houthi war.
He made the remarks in a meeting with the Minister of Fisheries and other senior officials in the fisheries sector in the temporary capital Aden today.
He urged the intensification of efforts to activate the fisheries sector and boost its revenues so as to further support the national economy.
He stressed the importance of optimizing the fishing resources and the country's long coastline, as well as the many beaches on the Red Sea, the Indian Ocean and the Arabian Sea.
The Fishery officials presented an assessment of the situation of the sector and the extent of implementation of fishery projects in the liberated provinces.