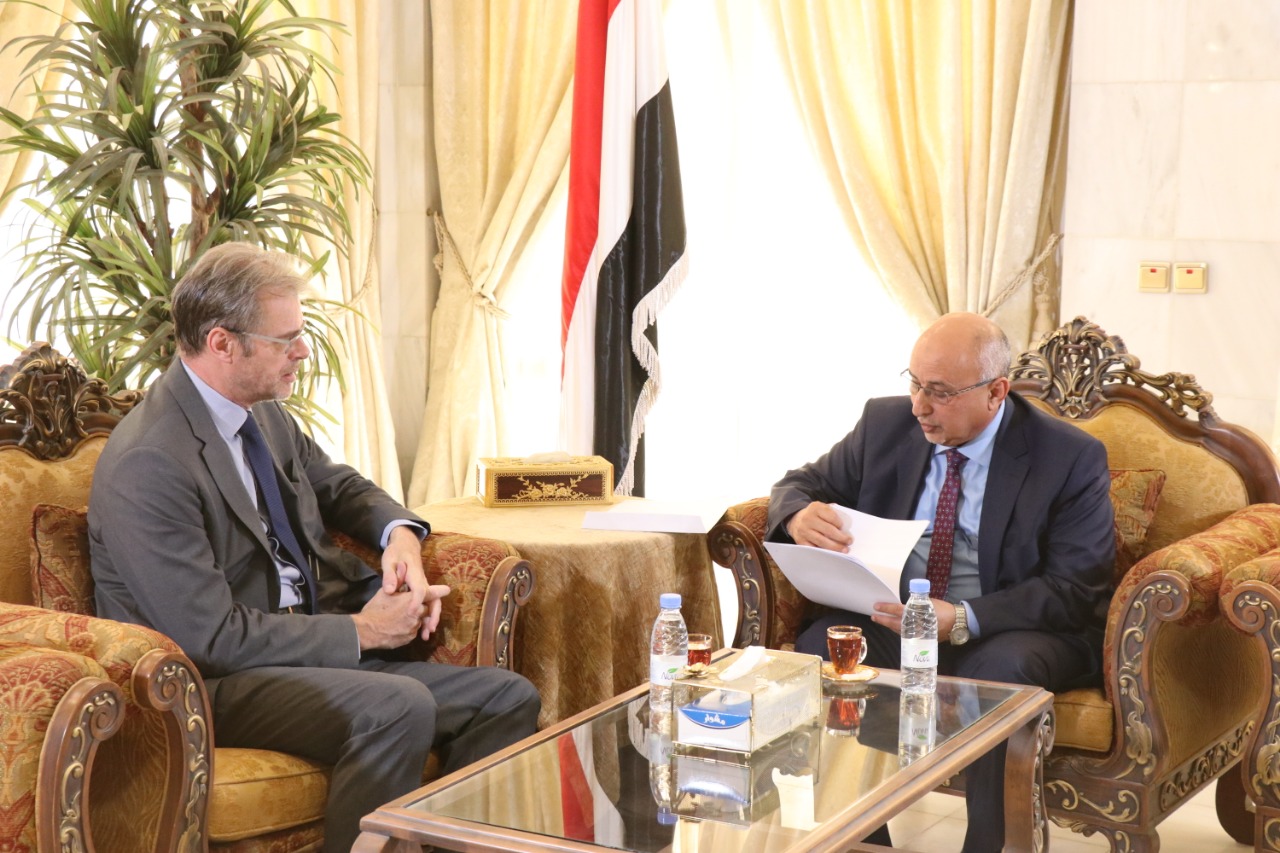 RIYADH-SABA
Minister of Local Administration, the Chairman of the Higher Committee for Relief Aid Abdurraqeeb Fatah emphasized the government's keenness to support local development projects in the country's provinces and strengthen the capacities of local authorities.
In a meeting with the French Ambassador to Yemen Christian Tetsou Fatah pointed out that the government welcomes and encourages any support by donors to such projects because of their importance in enhancing stability of the provinces and their impact on the citizens.
Fatah presented a number of proposal development projects that need support saying the government is seeking to cooperate with donors and international and local organizations in implementing them in all Yemeni provinces without exception.