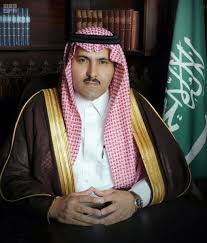 RIYDH-SABA
Ambassador of Kingdom of Saudi Arabia to Yemen Mohammed Sa'eed al-Jaber said" Convening parliament's session in Yemen was significant step demonstrates that the Yemeni peoples are determined to restore legality and eliminate Iran-allied Houthi militia's coup and scheme".
Al-Jaber tweeted " Yemeni Parliament convened its session in Sayoon with a number of MPs far beyond necessary quorum".
He highly praised the parliament meeting as it is the first time the Yemeni parliament convened since the coup carried out by Iran-backed Houthi militia.