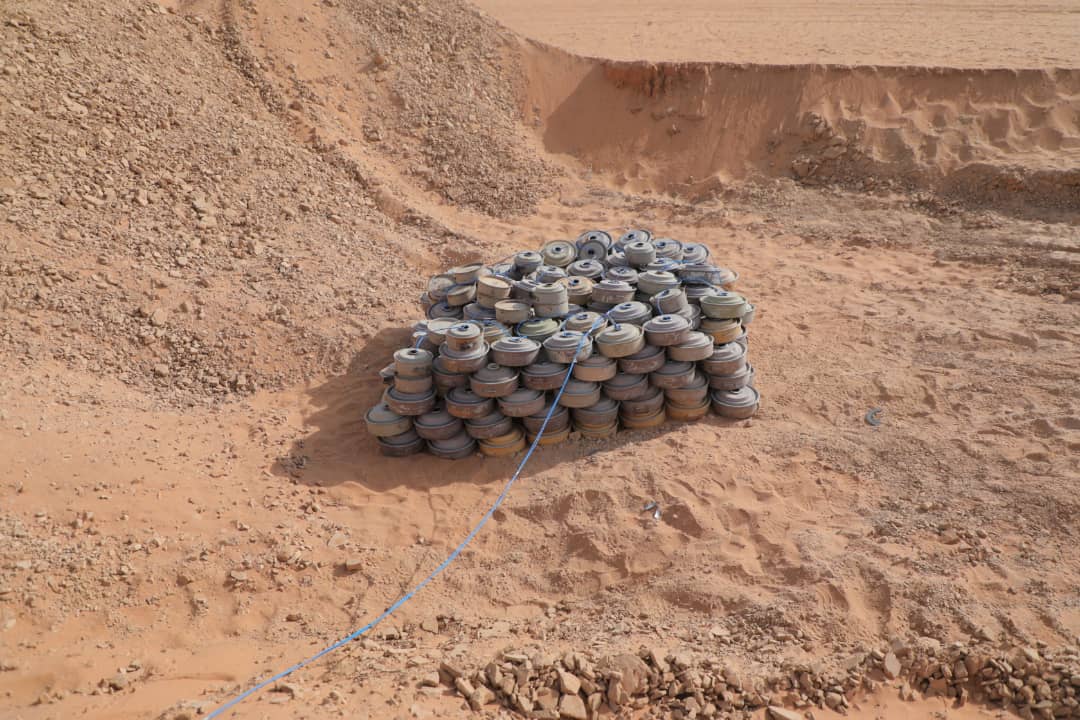 SAADA-SABA
National Military troops destroyed 3 thousand landmines planted by Houthi rebel militia in the villages and mountains of Baqim district of Saada governorate.
Commander of Special Tasks Brigade Brigade Abdo al-Barh said" Engineering teams managed to pull out and destroy on Tuesday 3 thousands of landmines and explosive devices of different sizes and forms laid down by Iran-alied Houthi rebel militia in the district of Baqim".
Al-Barh told the Yemeni News Agency (Saba) the engineering teams have continued to work on demining several areas of the districts.
It is important to note that engineering teams have extracted until now up to 10 thousands of landmines planted by Houthi militiamen in Baqim.