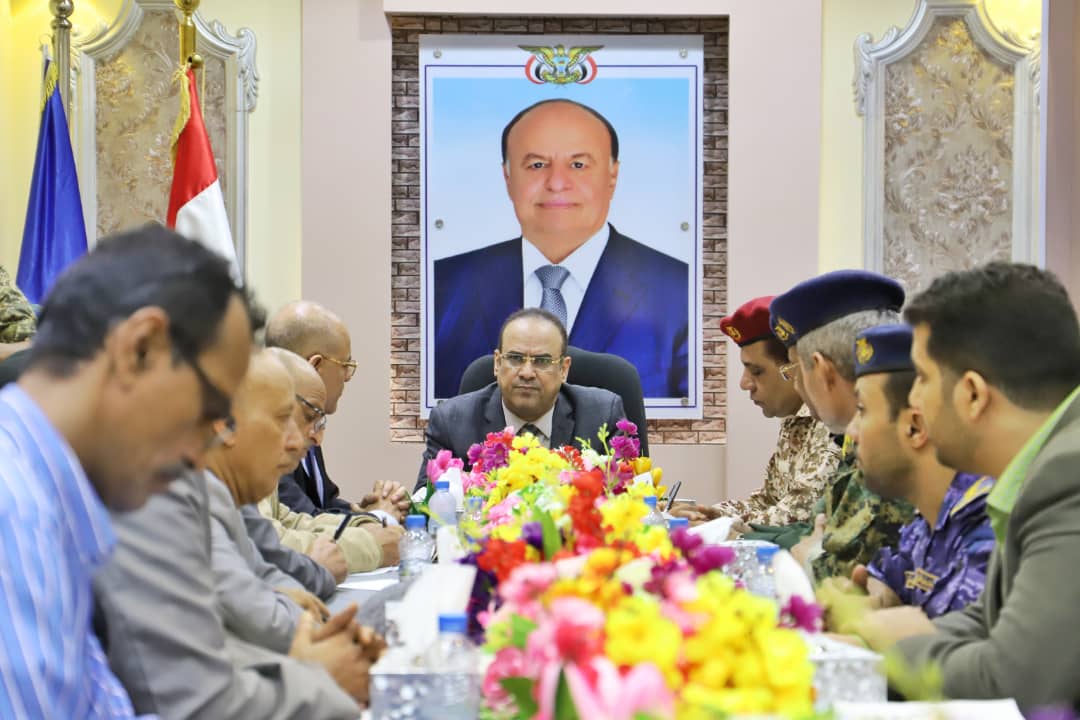 ADEN-SABA
Deputy Prime Minister, Minister of Interior Eng. Ahmed Al-Maysari presided over a meeting Sunday in the temporary capital Aden included local authority leadership in Taiz governorate.
The meeting included Taiz Governor Nabeal Shamsan, Commander of Taiz Military Axis Maj. Samear Assabiri and Chief of Security Brigadier Mansour al-Akhali.
The session devoted to discuss topics relating to security situations in the province and explore nessary approaches to enhance the role of security services.
The discussions touched upon activating intelligences services in the governorate in order to support the security services.
The Minister urged joing efforts and collective action by political, military and security authorities in Taiz.
Al-Maysari stated that Ministry of Interior will secure all necessary resources and support for the security services and apparatuses in the province to enable them doing their job effectively.