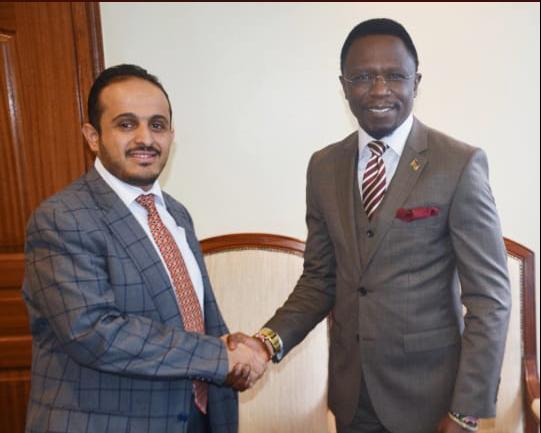 NAIROBI-SABA
Yemen's Charge d'affaires in Nairobi, Abdul Salam Al-Awadhi said the Houthi militia have not honored the agreement they signed with the government in Sweden last month.
Al-Awadhi toldthe Chief Administrative Secretary in the Kenyan Foreign Ministry AbabuNamwambain a meetinghere on Friday that the rebel militia have been going ahead with their abuses against the civilians despite the agreement.
The meeting also went over the bilateral relations between the two friendly countries and means of enhancing them.