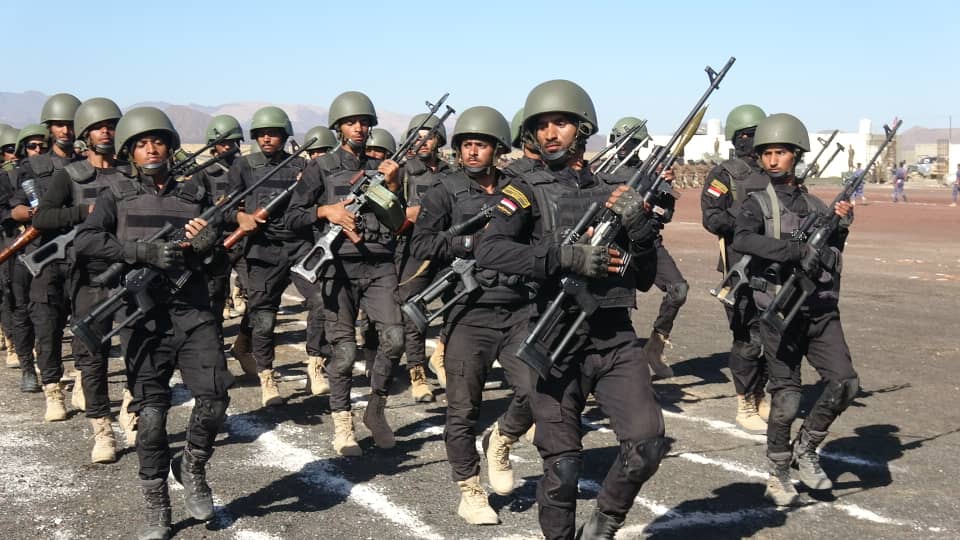 MARIB-SABA
A symbolic military parade held in Marib to mark the new military training year. Several batches of Special Security Forces, Police, law enforcement security forces and counter-terrorism forces graduated after they had accomplished tailor - designed training courses.
Governor of Marib Maj. General Sultan Al-Arradah delivered a speech on the occasion. He praised security forces apparatuses' and personnel's progress in maintaining security and stability in the province.
" Security forces personnel have proved invincible bastion upon which all terrorist schemes of the putschist militia and its analogues were crashed", said Al-Arradah, adding " Thanks for security services hard work and sacrifices".
Chief of Security brigadier Abdulmalik Al-Madani presented short briefing about the achievements of security services, citing the graduation of several consignments of counter-terrorism forces, which affiliated to the Special Forces in the province. He noted that these counter-terrorism forces were trained in collaboration with Arab Coalition and American friends.