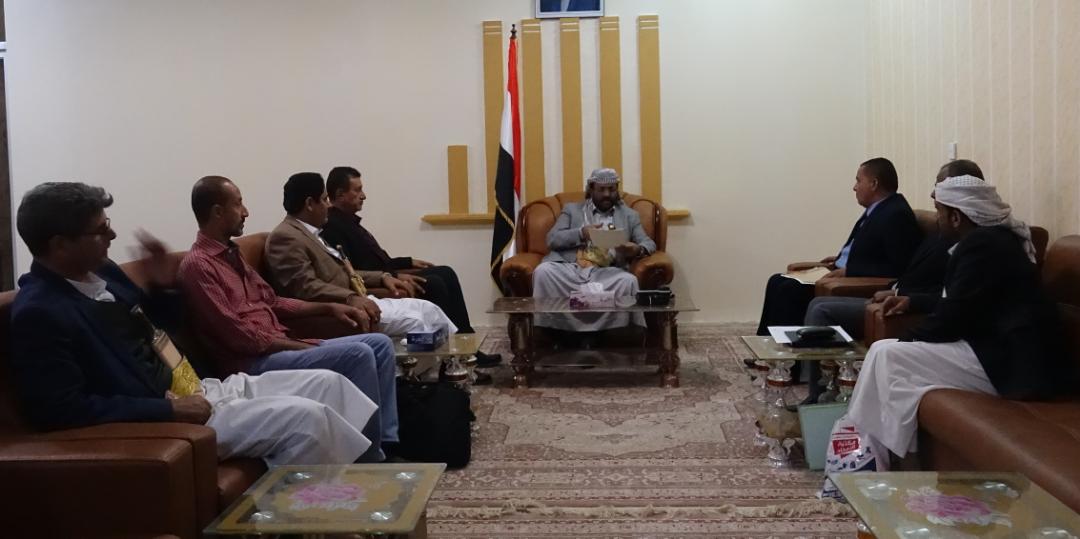 MAREB-SABA
Governor of Mareb General Sultan al-Erada discussed with Deputy of the General Authority of Lands, Survey and Urban Planning Abdullah al-Wade'i a number of cooperation programs led by technical support to the urban design of Mareb City.
The two parties also discussed prequalifying the authority's branch in Mareb and providing necessary support of infrastructure, technical equipment, cadre and qualifying it.
Governor al-Erada expressed aspirations of the people of the province of enabling it for implementing the urban design to construct an urban city to be a capital for the province and Sheba Region.
For his part, al-Wade'i confirmed that he will work on providing support for improving Mareb city and cooperation with local authority for improving the authority branch here.