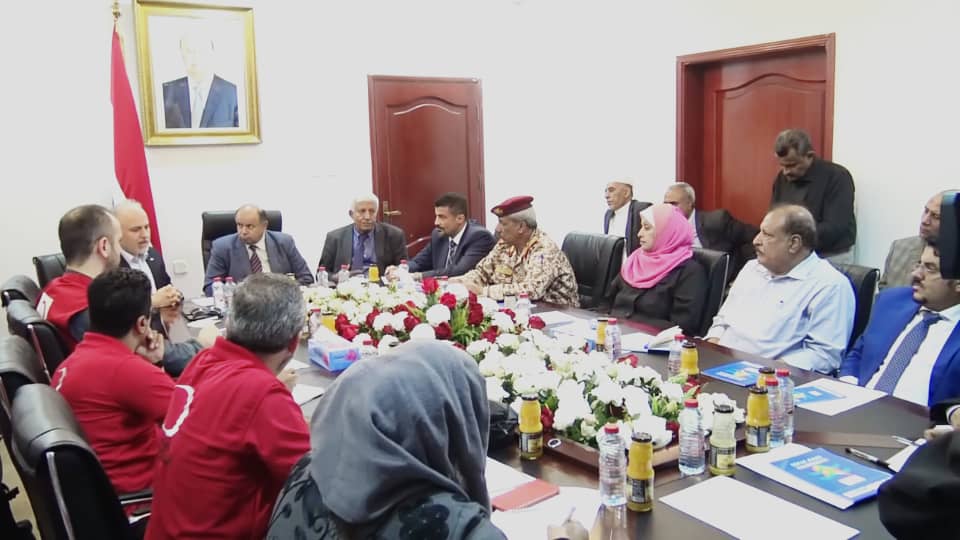 ADEN-SABA
Deputy Prime Minister Salim Al-Khanbashi received Thursday President of Turkish Red Crescent Society (IFRC)Dr Kerem KINIK and his accompanying delegation.
Al-Khanbashi welcomed Dr Kerem and his companions, deeply appreciating significant contribution made by the IFRC to the relief and humanitarian efforts in our country.
He also briefed the IFRC delegation on several areas the IFRC can offer humanitarian and relief assistance to help allay the Yemeni peoples' suffering created by Houthi militia's coup and war.
The Deputy Prime Minister expressed praised Turkey's support for the legitimate Yemeni government and Turkish assistance to the Yemeni people.
For his part, the President of IFRC stated that his trip came within Turkish good offices and efforts aim to help the Yemeni people who are going through tough times and circumstances.
Kerem has reiterated the Turkish stance in supporting the Yemeni people , particularly in the humanitarian domain.
Minister of Health and Public Population Dr Nasser Ba-aum, Governors of Aden Salim Rabea' and Lahj Maj. General Ahmed Turki were in attendance.
Dr Kerem KINIK.