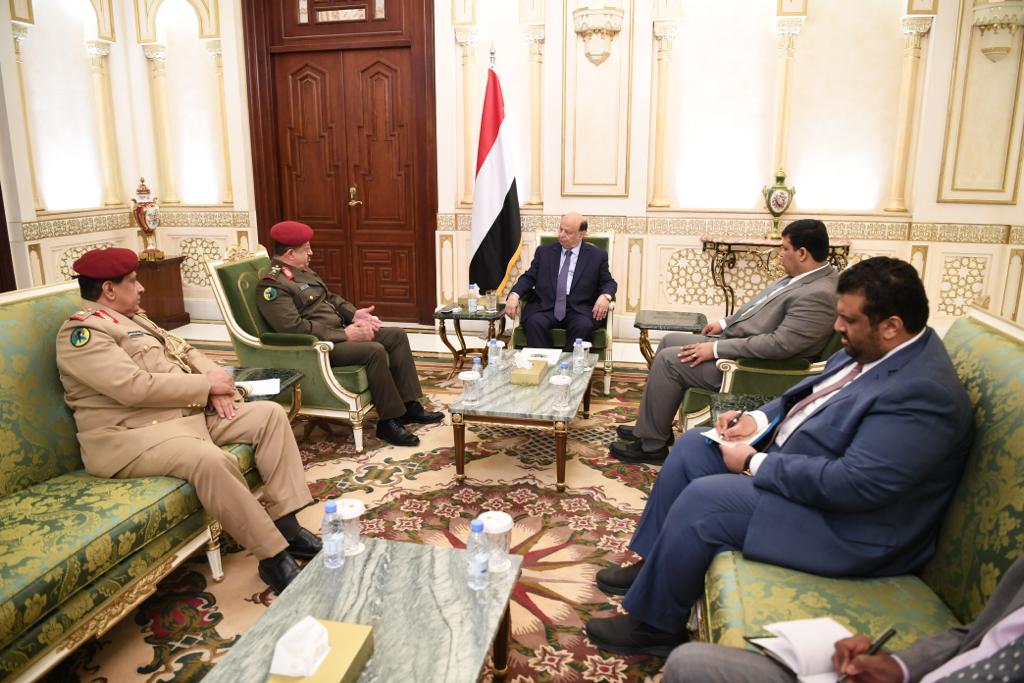 RIYADH-SABA
President of the Republic, Field Marshal Abd-Rabbu Mansour Hadi—Commander-in-Chief—underscored the importance of getting capacities and efforts of Defense Ministry leadership united and reinstating its apparatuses, directorates and bodies in order to redress inefficiencies wherever they may be existing.
President Hadi's statement came as he met Sunday with Minister of Defense (Lt Gen) Mohammed Al-Maqdashi and General Chief of Staff (Lt Gen) Abdullah Annakha'i.
The President ordered to pay armed forces personnel and fighters of local resistance as much attention as possible for the huge sacrifices they are extending to advance the objectives of federal Yemen.