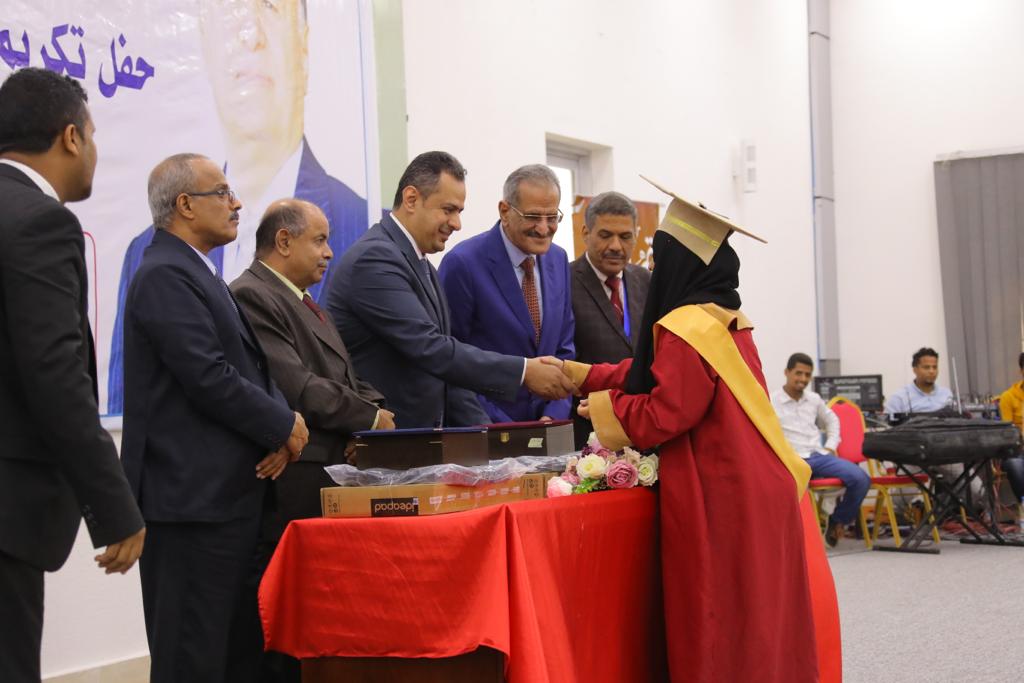 ADEN-SABA
Prime Minister Dr Ma'een Abdulmalik said" Freedom is the only single value that deserves to extend sacrifices for, everything worthless without the freedom for which our great fathers fought in the revolutions of 26 September, 14 October and November 30, and this what we have been fighting for ".
Dr Ma'een's statement came as he addressed an audience Tuesday in a ceremonial gathering organized to honor the distinguished students of secondary schooling who gained first ten ranks in final exams of academic year 2017-2018.
The Prime Minister added "ignorance is the grass root of war, but we'll never give in, we won't let our generations to grow up uneducated, education is the hope for ending warfare".