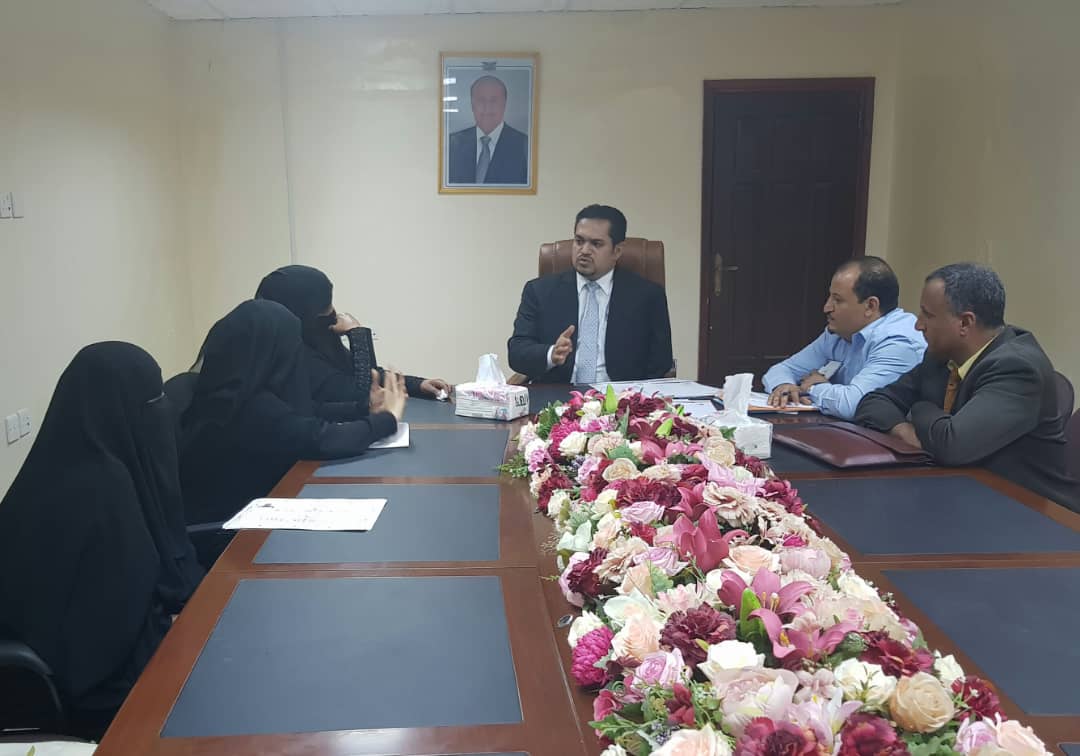 ADEN-SABA
Minister of Human Rights (HR) Mohammed Asker stated that the case of abductees and enforced persons in Houthi militia's detention centers is given top priority by the Ministry.
As he met Thursday with Chairwoman of the "Association of Mothers of Abductees" branch in Aden Randa Fahd Asker said" Political leadership headed by President Abd-Rabbu Mansour Hadi had paid much attention to the humanitarian dossier and it would be a top priority for the government's negotiator delegation to Sweden consultations".
Asker added" Ministry of HR is making tireless efforts to introduce the cause of abductees and enforced persons to the International Community (IC) and human rights international organizations".