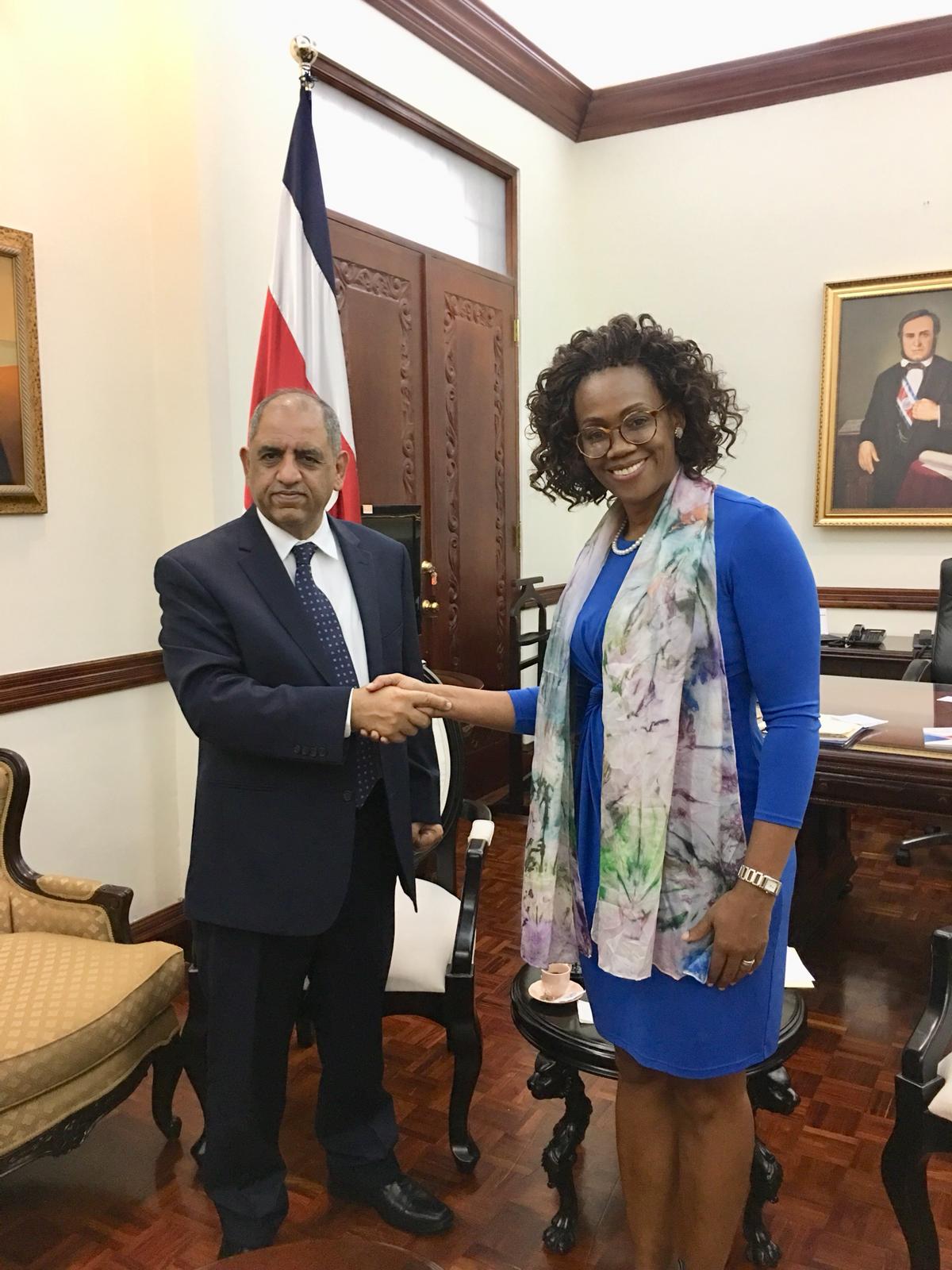 SAN JOSE-SABA
Yemen's Ambassador Mohammad Nasher Presented his credentials to Costa Rican Vice President, the Minister of Foreign Affairs Epsy Campbell as non-Resident Ambassador and Representative to Yemen in the Republic of Costa Rica.
Nasher conveyed best wishes of Vice President Ali Mohsen Saleh and Minister of Foreign Affairs Khaled al-Yemany to Campbell.
He reviewed latest developments in Yemen and willing of the government of ending the war and realizing sustainable and just peace based on the three agreed upon references; the GCC Initiative, the Outcomes of the National Dialogue Conference and the UN Resolution 2216.
For her part, Campbell congratulated the new ambassador and confirmed providing facilitations to him to perform his duty for improving relations between the two countries.