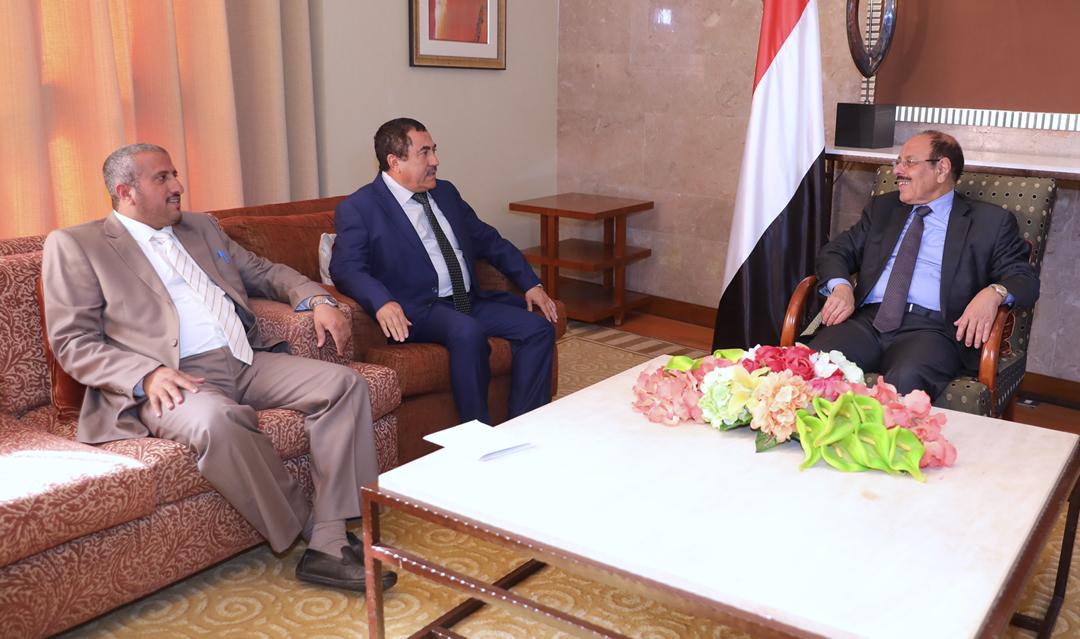 RIYADH-SABA
Vice President (Lt Gen) Ali Mohssen Saleh met Wednesday with Governor of Hajah Maj. General Abdulkareem Assaniani.
The Governor reported to the Vice President about the situations and military advancements have been gained by the government's troops backed by Saudi-led Arab Coalition. He also cited underway efforts to re-normalize the situations, reinstate basic services and help the IDPs return to their own regions.
The Vice President applauded the victories achieved by the national army personnel, highly appreciating the great efforts and support by Saudi-led Arab Coalition to eliminate the coup and restore the official authority.
(Lt Gen) Mohssen urged intensifying efforts and communicating with all constituencies in the province to contribute to the combat operations by the government's troops aiming to get the remain regions of Hajah province cleared of the Houthi militia's militants.