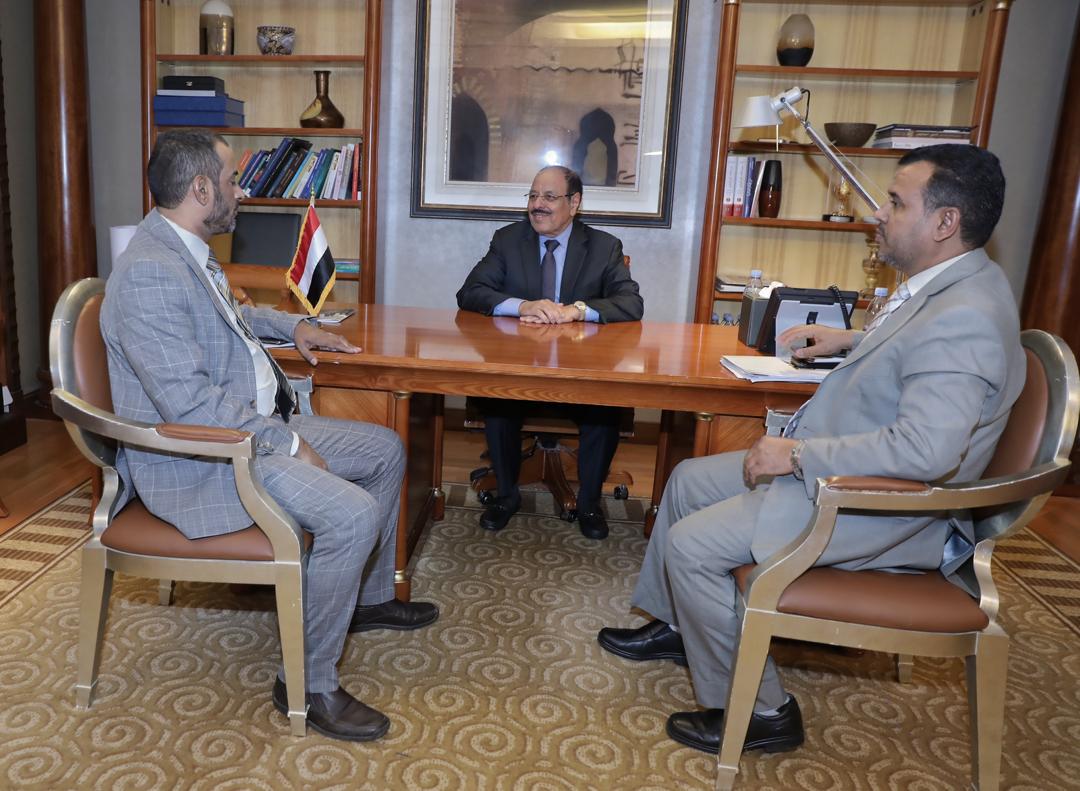 RIYADH-SABA
Vice President Ali General Ali Mohsen Saleh has confirmed significance of training and qualifying affiliates of the National Army units.
Receiving Deputy Chief of Staff for Training Affairs General Sagheer bin Aziz on Wednesday, Saleh was acquainted with details on training process and accomplishments in this field.
He stressed that the training plans for next year should include strengthening capabilities of the national army fighters for keeping pace with efforts of regaining the state.
He pointed out that the political leadership under President Hadi gives training great care for ensuring high capabilities in efforts of the battle of regaining the state.
For his part, bin Aziz appreciated following up and keenness of the political leadership for training affairs, pointing to plans for doubling efforts of training centers and military academies.