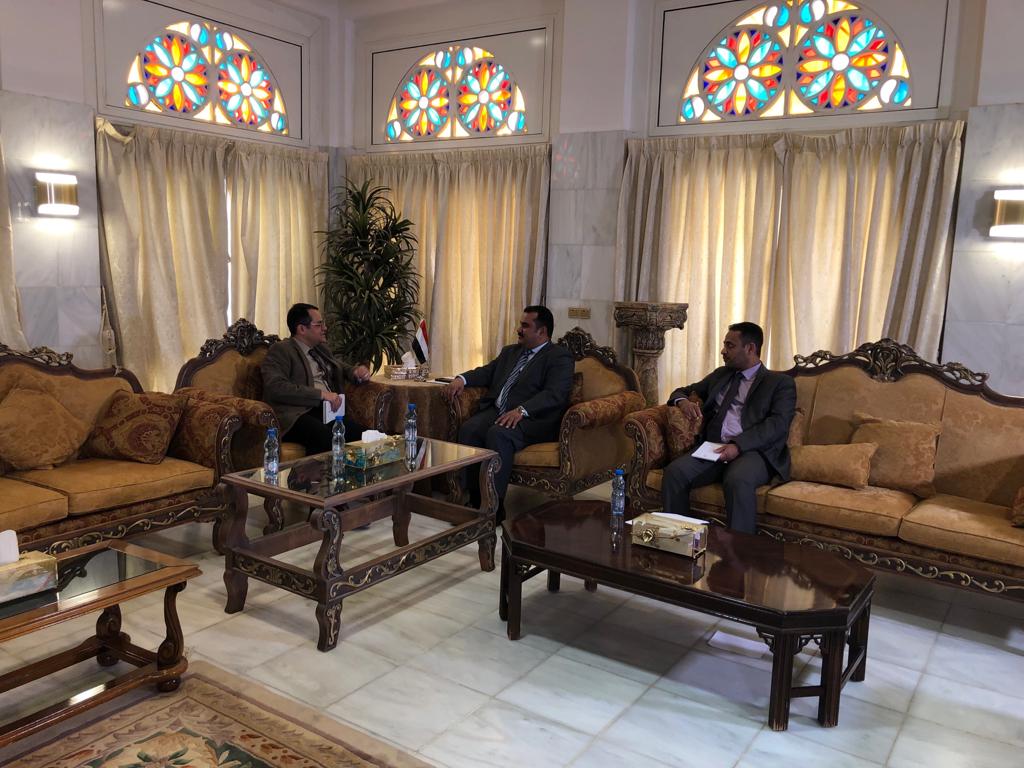 RIYADH-SABA
Deputy Foreign Minister for Financial and Administrative Affairs Awsan al-Awd discussed on Wednesday with Charge D'Affairs in Egyptian Embassy in Yemen Mohammad Dhi'a training Yemeni diplomatic cadre in Egyptian Diplomatic Institute.
The meeting dealt also with facilitating travel measures of Yemeni people to Egypt.
Egypt is the first destination to Yemeni citizen, especially under these difficult conditions Yemen goes through, said al-Awd.
He praised Egypt's brotherly support to Yemen and keenness of Egyptian leaders on alleviating pressures on Yemeni citizens and receiving thousands for residence.