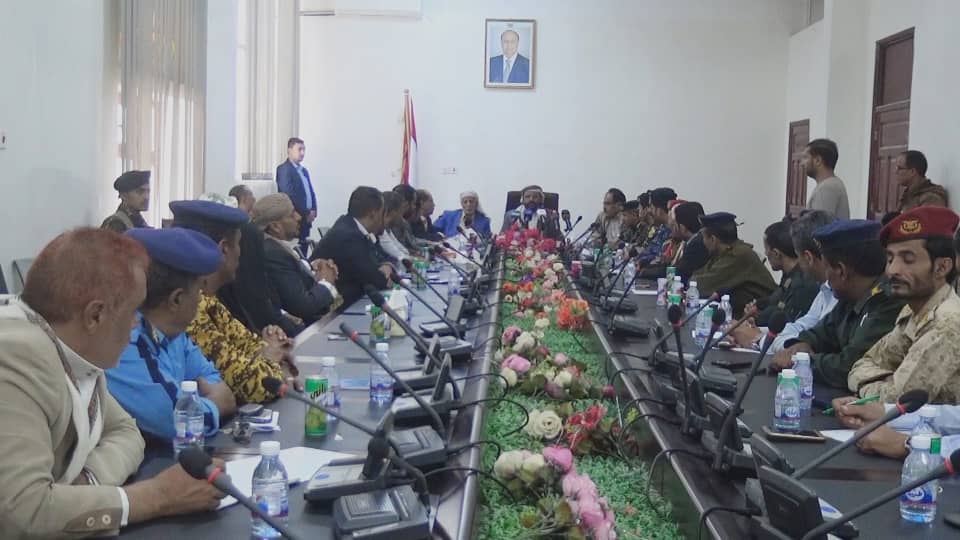 MARIB-SABA
A preliminary meeting held in Marib province on Thursday brought together senior security and judicial officials.
Governor Maj. General Sultan Al-Arradah chaired the meeting intended to establish better and further well-coordination between judicial authorities and law enforcement services in the province.
The governor urged more efforts and better coordination between the judicial authorities and security forces and law enforcement apparatuses.
He stated that judicial authorities and law enforcement services should jointly act to establish the rule of law. " We should make law above all, raising its roof over our heads", Al-Arrada said.
The governor also highlighted the challenges facing the province as part of the country which has been fighting a prolonging war triggered by the Iran-backed Houthi militia.
" We mustn't forget that we're still going through war-time. Iran-backed Houthi putschist militia has continued to fir missiles on the population of this city, said Al-Arradah.