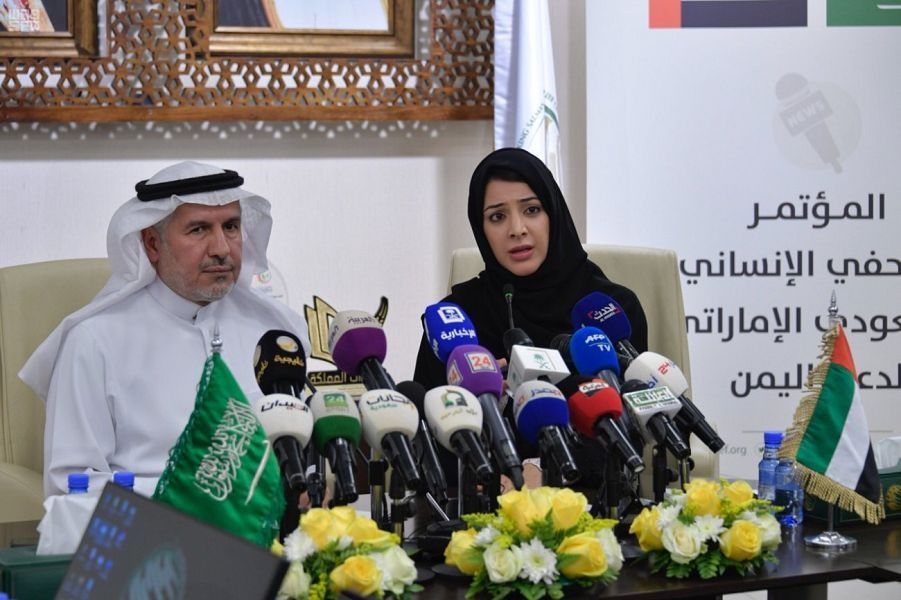 RIYADH-SABA
Saudi Arabia and the United Arab Emirates, both helping Yemencounter theHouthis, have pledged a $500 million food aid program "to bridge the food needs gap"resulting from the war unleashed by the Iran-backed putschists in 2015.
The general supervisor of King Salman Humanitarian Aid and Relief Center by Abdullah Al-Rabi'ahannounced the program in a press conference he held with the Emirati Minister of State for International Cooperation Reem al-Hashimy in Riyadh on Tuesday.
"This initiative comes as a response from Saudi Arabia and the UAE to the humanitarian situation and as an expressed commitment "to bridge the food needs gap so as to alleviate the suffering of the Yemeni people and endure that they get their food and the food for their children all over Yemen," said Al-Rabi'ah.