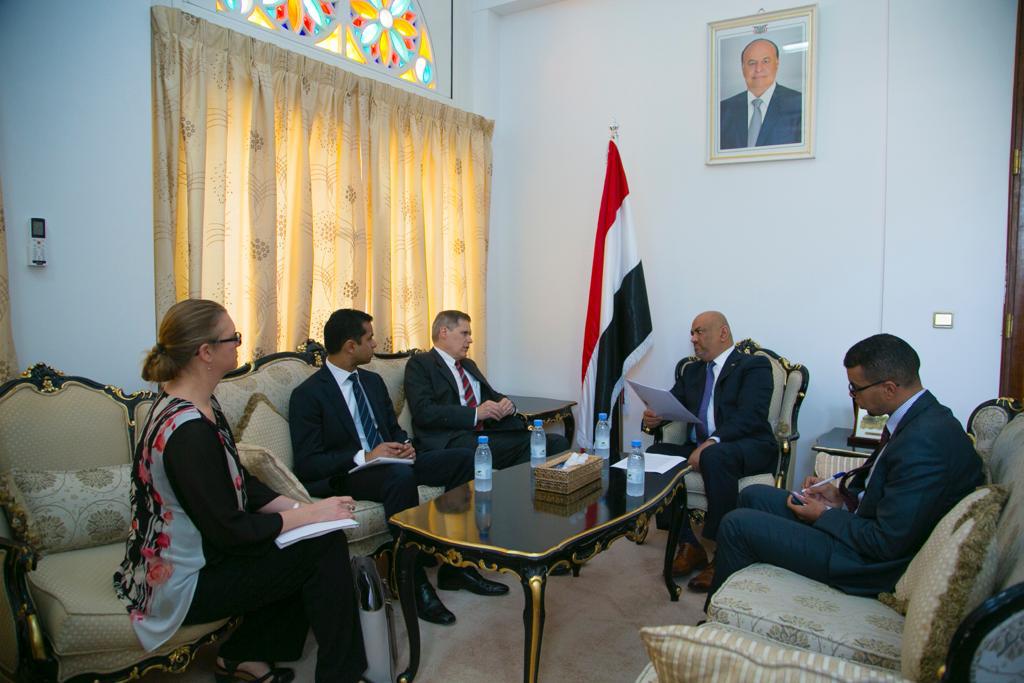 RIYADH-SABA
Foreign Minister Khalid Alyemany said the government has reacted positively with the UN peace mediator's efforts with a view to ending the humanitarian crisis in the country but the government's quest for peace was met with stubbornness on the Houthi rebels' side.
He told the US ambassador to Yemen Matthew Tueller, in a meeting in Riyadh on Monday, that the international community has to further pressure the Houthi militia to accept peace and the requirements of peace.
He said that the army's operation to retake the western city of Hodeidah from the Iran-backed rebels is making a steady progress with care being taken for civilian lives and infrastructure.
He said the government in the temporary capital Aden is currently working actively to improve the life of the people on all levels.
Tueller hailed the government's quest for peace which was evident from the government's show up in Geneva for the peace talks that were scheduled for September 6 but failed due to the Houthi no-show.