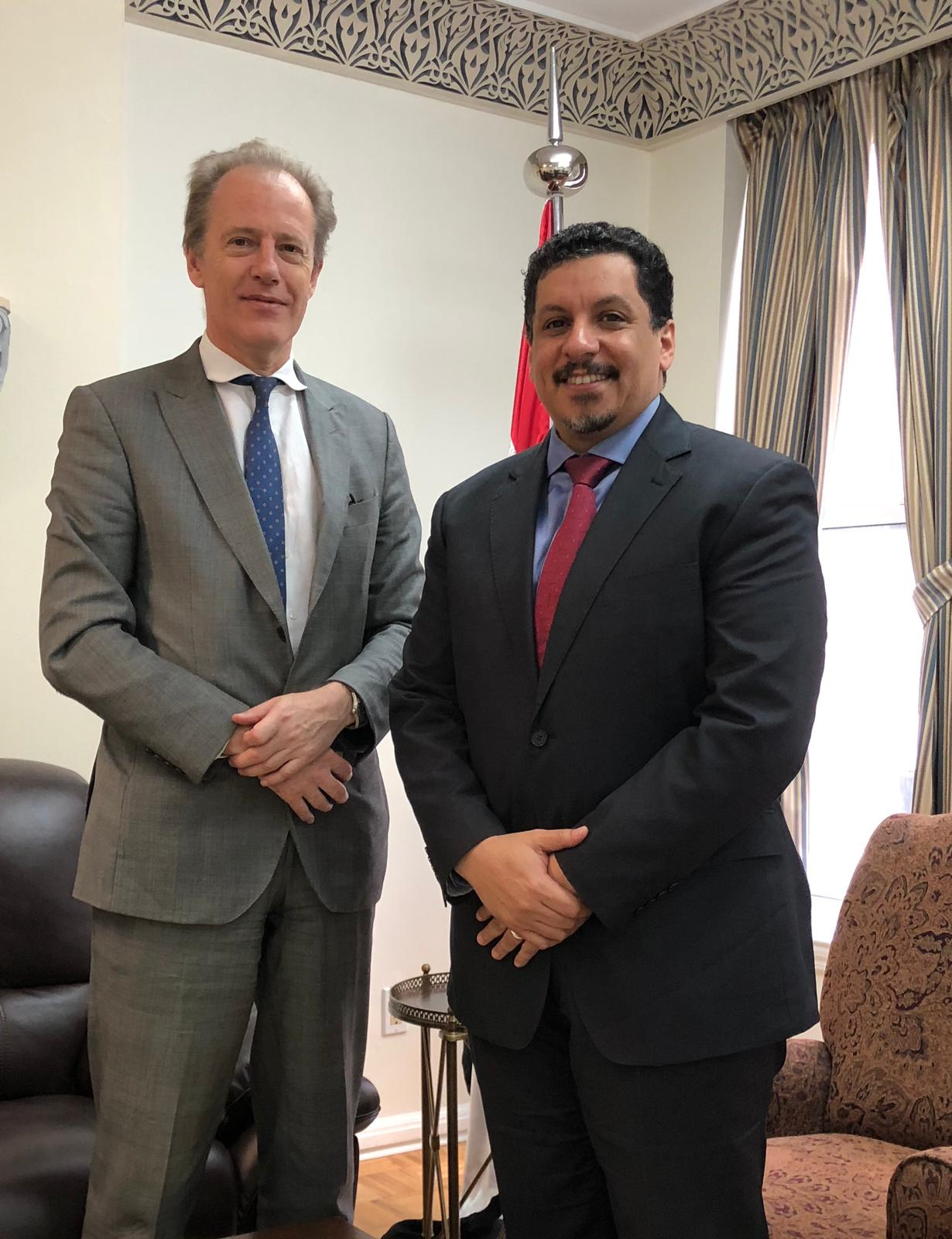 NEW YORK-SABA
Yemen's Permanent Representative to the United Nations Dr. Ahmed Awad bin Mubarak discussed with the UN Assistant Secretary-General for Human Rights Andrew Gilmour arrangements for Gilmour's visit to Sana'a and the temporary capital Aden at the end of this month.
Gilmour is meant to follow up on the human rights situation in Yemen in light of the ongoing armed conflict triggered by the Houthi militia who militarily seized power in September 2014.
Bin Mubarak emphasized that the visit should include Taiz, Yemen's southwestern city that has been under Houthi siege and bore the brunt of the Houthi atrocities over the past three years.
He also called on Gilmour to visit the cities of Hadhramout and Marib in Yemen's east to inspect the situation in those two provinces especially government's efforts to promote the protection of rights Human rights and facilitate the work of international rights organizations.
He affirmed the Government's readiness to engage in any future talks with the rebels, which talks should rest upon the three relevant terms of reference for permanent peace.
He pointed out that peaceful and inclusive dialogue has always been the government's approach even before September 2014. The inclusive National Dialogue Conference (2013-2014) which Houthis sabotaged by the September 2014 coup is a case in point in this regard.