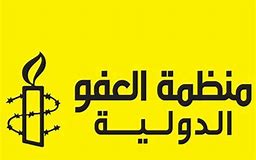 LONDON ـ SABA
Amnesty International accused Houthi putschist militia of using the 22 May Hospital in Hodeidah city for military purposes.
In a statement the Amnesty issued Thursday, it stated that Iran-backed Houthi rebels deployed snipers on the roof of the hospital located in May 22 quarter, eastern the seaport city on the Red Sea.
The Amnesty described this move as "alarming", constitutes violation of Humanitarian Law and will have disastrous impacts upon the hospital's staff and patients.
Houthi militia stormed the May 22 private-owned hospital in Hodediah and turned it into military barrack, deployed snipers on the roofs, installed heavy weapons.