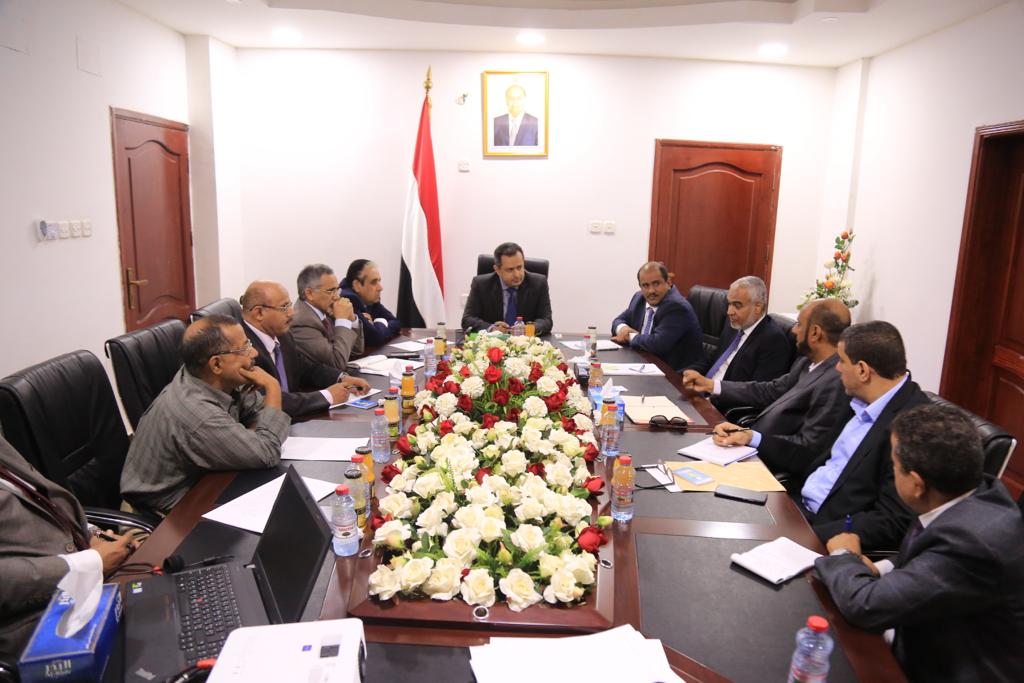 ADEN-SABA
Prime Minister Dr Ma'een Abdulmalik held a meeting Wednesday brought together the managements of the Yemeni Gas Company (YGC) and Safer Oil Company. The Minister of Oil and Mineral, Chairman and Members of the Economic Committee and Governor of Yemeni Central were also in attendance.
The session aimed to explore increasing oil and gas production as key source for the state's budget financial revenues of foreign currency.
The Prime Minister said" Government is intended to work on increasing oil and gas production which make up 70% of the state general budget's sources and 65% of the total amount of the country's exports".
Dr Ma'een added" President Abd Rabbu Mansour Hadi ordered to resume operating and developing oil sector given that it is a backbone of national economy".
For his part, Chief Executive of YGC Anwar Salim provided a detailed report about the Co. operation over the past couple of years, citing efforts to secure cooking gas supplies to the population all over the country including militia-controlled provinces.
Anwar reported that the Co. has worked hard to cope with the burdens created by Houthi militia and the militia's attempt to take control over the Co. He stated that the militia took control over the gas portion produced from Safer which counted 75 Gas Trailers per day." The militia gave six thousands new licenses of gas trailers and 220 new gas stations, replaced former agents with new ones loyal to the militia", said Anwar.
He stated that the YGC distributes the provinces' portion of cooking gas on the basis of total population of every province, taking into account the movement of Internally Displaced Persons.