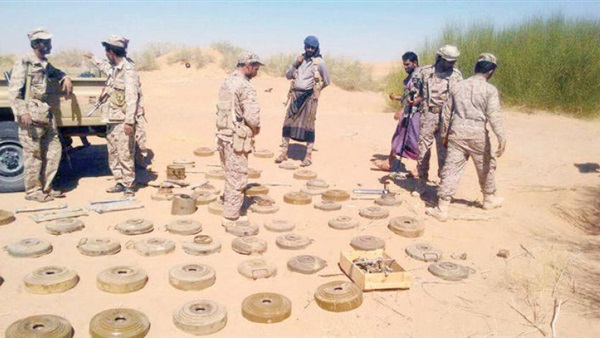 MARIB-SABA
"Masam" Demining Project has managed to pull out above 15 thousand and 265 of landmines, explosive devices and unexploded ammunition planted by Houthi militia in several provinces
"Masam" a $40 million Saudi Project in Yemen associated to KSrelief Center.
The Project's teams and workers could pull out 3,185 landmines of different size and forms in the fourth week of last month (October) to bring total number of the removed landmines up to 8,718.
Houthi putschist militiamen largely and randomly planted landmines everywhere in the regions they controlled earlier prior to be driven out by the government troops.