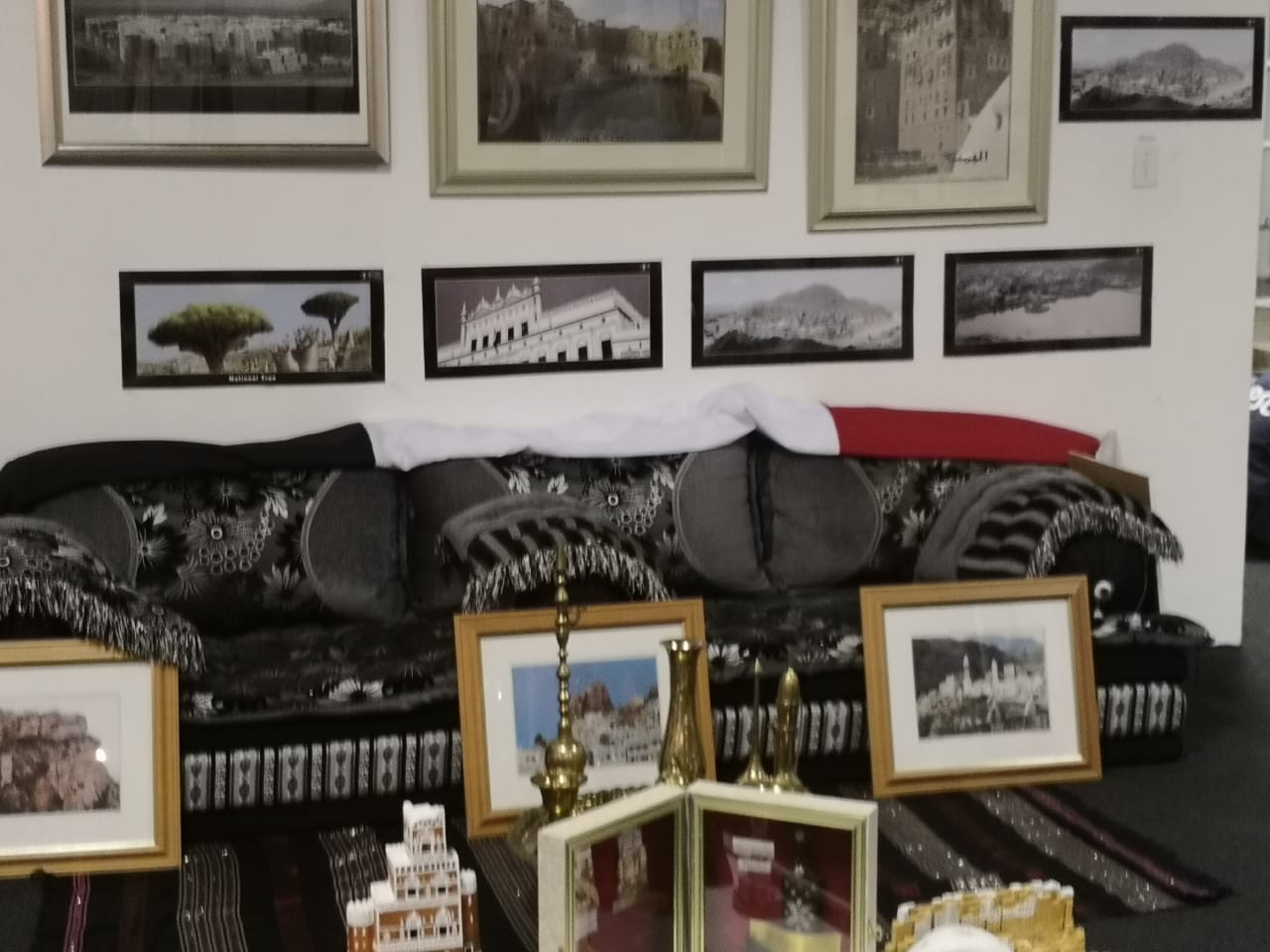 PRETORIA-SABA
Yemen's embassy in South Africa contributed Saturday to the activities of Second Arab Cultural Week held in Pretoria city, South Africa, with wide Arab participation.
The cultural week events devoted to organize an exhibition for costumes and introducing traditional meals for every country.
This year cultural week held on the Centennial Adversary of the African Leader Nelson Mandela and Al-Quds the Eternal Arab Cultural City. South African Minister of Culture and Arts Emmanuel Nathi Mthethwa inaugurated the event.
The Yemeni embassy organized a pavilion for photos to illustrate cultural propreties, architectural style and offering some of Yemeni traditional meals.