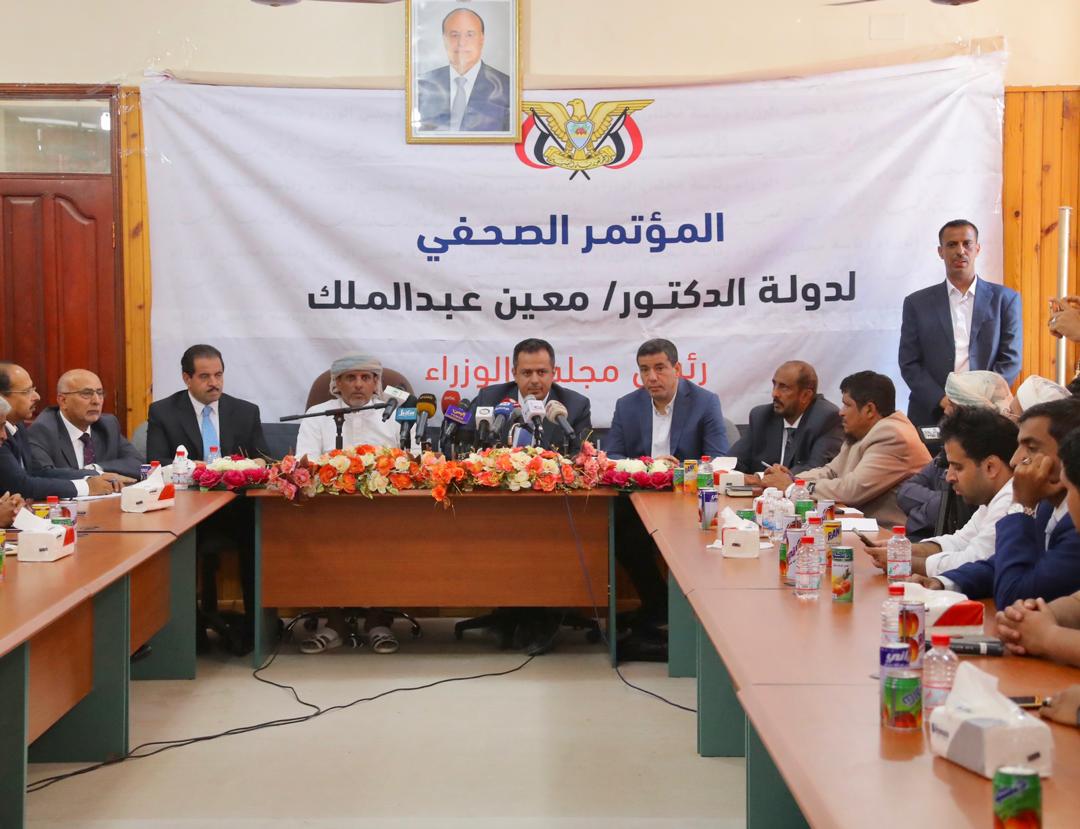 MAHRA-SABA
Prime Minister Ma'een Abdulmalik has announced that the government allocated YR two billions instantly to the local authority in Mahra Province for facing repercussions of the tropical storm Luban hit Mahra recently and damaged infrastructure.
"The fund will basically allocated for regaining damaged public services hit by the cyclone for repairing roads and maintenance of electricity, water, hospitals and other services and the government is now working on restoring basic services," said Prime Minister in the press conference held in the building of Mahra Province on Saturday.
He added that talking about the size of the damages currently- comparing to the size of the catastrophe and full collapse of the infrastructure- it is difficult to reach all disaster areas.
He confirmed that the cabinet will hold its meeting in the transitional capital Aden and will approve establishing decentralized executive unit in Mahra.
He pointed out that the process of counting damages over the storm is ongoing with executive offices, clarifying that thousands of houses were destroyed, 90 percent of public services were out of service and many income-generating sources, mainly fishing, were halted.
He praised efforts of local authority in the process of rescue and relief and valued the great role of the Saudi-led Coalition's forces they played in humanitarian field.