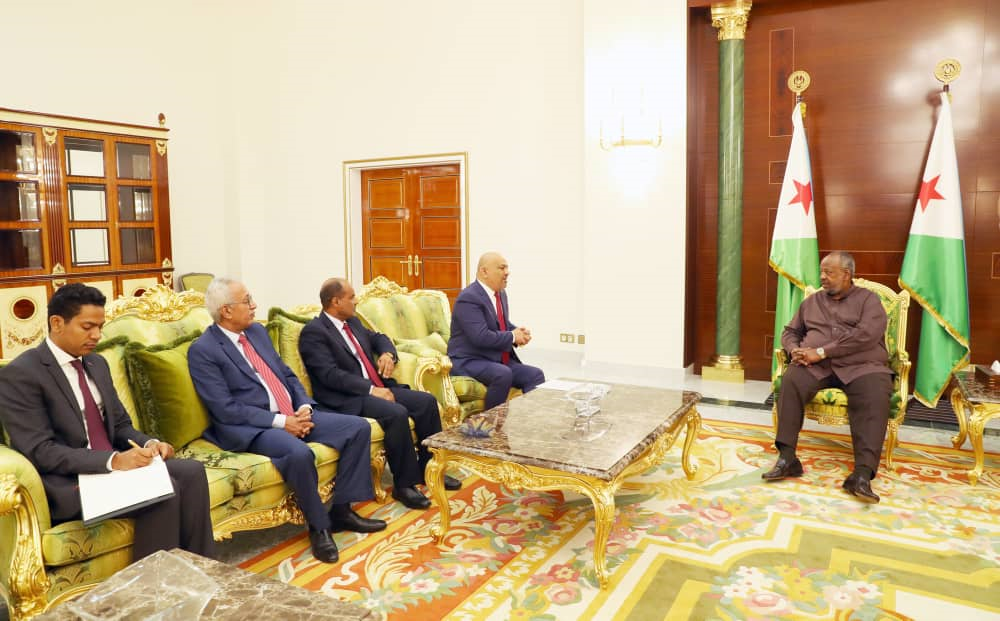 DJIBOUTI-SABA
The Djiboutian President Ismail Omer Guelleh stated that his country has been and it will always stand by Yemen that currently has been going through hard-hitting circumstances. He considers the status quo is temporary and the Yemeni people are strong enough to deal with successfully.
Guelleh's statement came as he received Monday Foreign Minister Khaled Al-Yemany in Djibouti. He reiterated his country's full support for the legitimate authority in Yemen represented by President Abd-Rabbu Mansour Hadi.
The discussions touched upon the developments in the African Horn and the situations in Yemen in addition to the relations between the two countries.
Al-Yemany voiced Yemeni government's and peoples' appreciation for Djibouti government and peoples for their support for legality in Yemen as well as the facilities they offer for the Yemeni community in Djibouti.