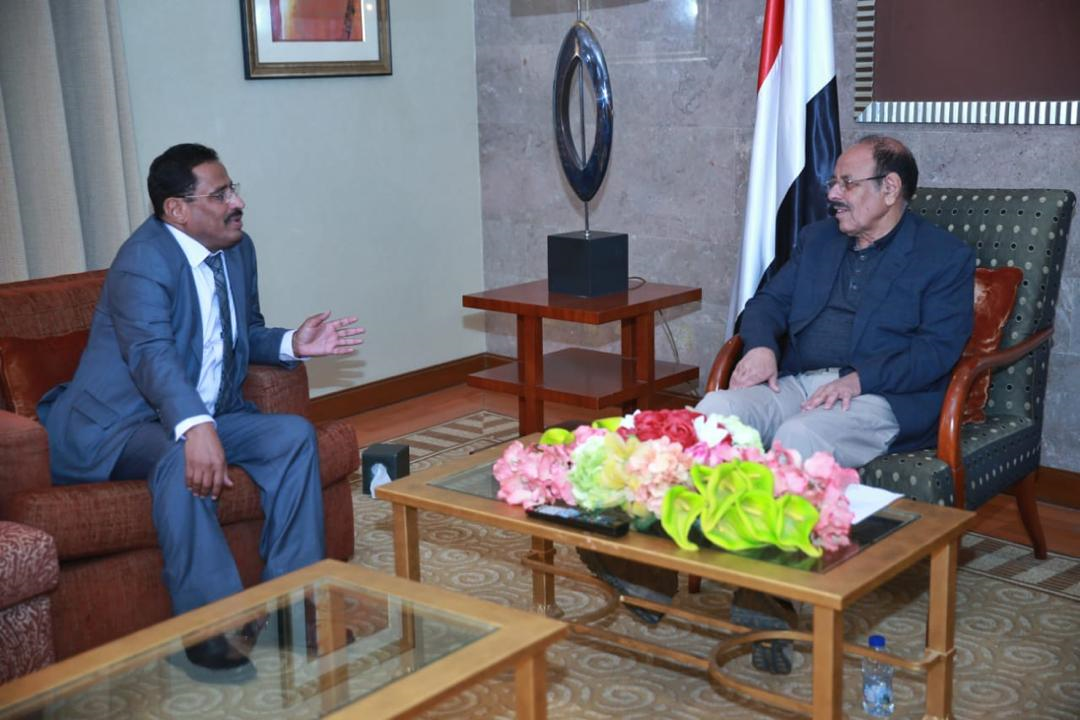 RIAYDH-SABA
Vice President (Lt Gen) Ali Mohssen Saleh met Thursday with Minister of Transport Saleh Al-Jabwani.
The Minister reported to the Vice President about underway efforts by the Ministry to reinstate its offices and improve transport services.
Aljabwani also detailed (Lt Gen) Mohssen on the efforts have been made by the Cabinet of Minister to re-operate airports and seaports in the government-held provinces in coordination with the Arab Coalition.
The Vice President urged further efforts to improve transport services and repair what the Houthi putshist militia destroyed.