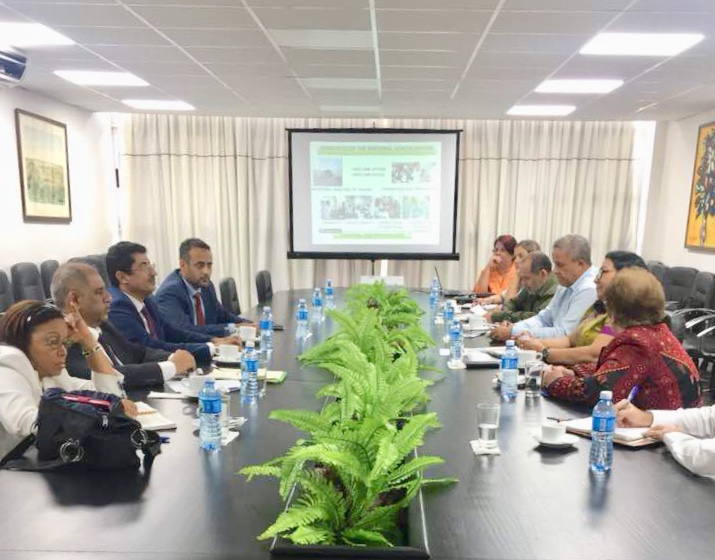 HAVANA-SABA
Undersecretary of Foreign Ministry Dr Mansour Bajash held talks Wednesday here with Cuban Deputy Minister of Foreign Minister Rogelio Sierra.
The talks touched upon Yemeni-Cuban bilateral ties and cooperation in different domains.
Dr Bajash cited the latest developments about the situations in our country and several regional and international issues of common interest.
He detailed the Cuban officials on the peace's efforts in our country and the legitimate government's response to the good offices made by the UN's special envoy.
Bajash stated that the government is very keen to achieve sustainable peace based on the three terms of reference: GCC's Initiative, its operational plan, outcomes of the National Dialogue and UNSCRs, namely 2216.
Dr Bajash expressed deep appreciation for the Cuban Republic and Cuban friendly peoples for their support for our country in different fields.
The Cuban Deputy Minister reiterated his country's government support to the legitimate government and its efforts aiming to put an end of the war and make peace.
Yemen's Ambassador to Cuba Mohammed Saleh Nasher was in attendance.