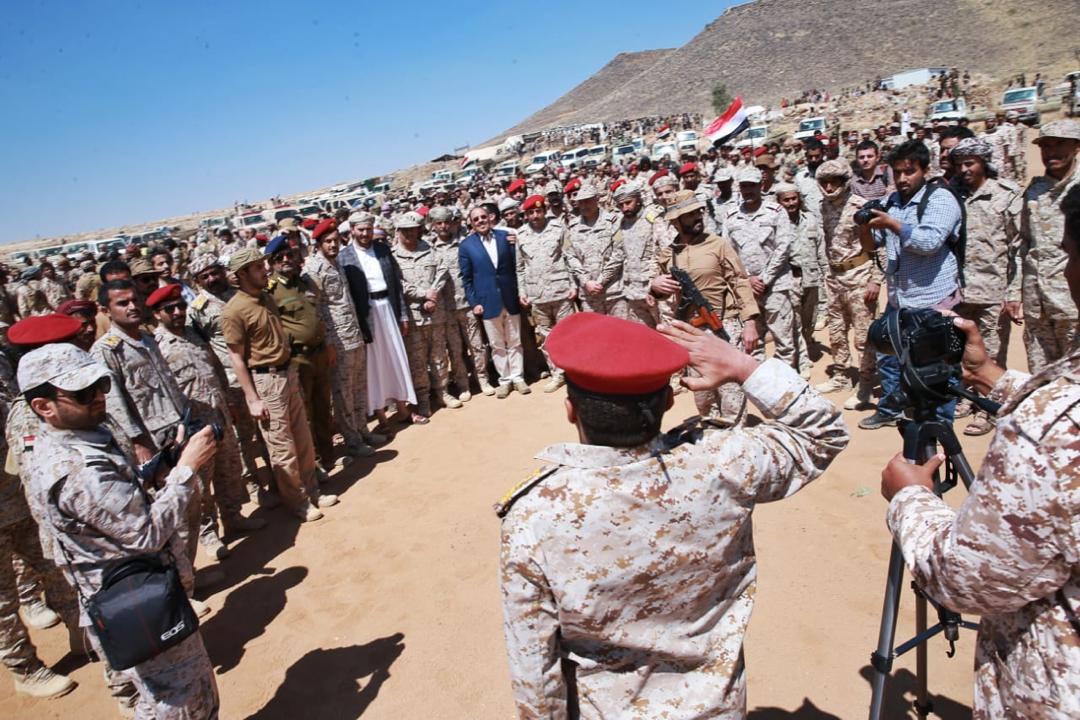 SA'ADA-SABA
Vice President General Ali Mohsen Saleh paid a visit on Saturday to the fighting military units stationed in Aleb Axis- Baqem District of Sa'ada Province within his inspection visit to warfronts of Sa'ada and Hajjah provinces.
He inspected conditions of the hero fighters and the military operations in the pivot, conveying to them best wishes of President Abd-Rabbu Mansour Hadi and his congratulations on the celebration ceremonies of September and October revolutions.
He praised heroic acts of the national army's heroes for liberating Sa'ada Province, praising highly the role of the Arab Coalition's countries for supporting Yemeni people in different fields.
He talked about negative aftermaths of Houthi coup against the state and the society in general and the humanitarian crises, confirming that the Iran's policy of exporting revolutions, which destroyed eoples and countries, will not succeed in Yemen.
"Sa'ada is not Houthi and never be, the province has suffered since the rising of this criminal gang and its try of imposing its thoughtful destructive agenda, which does not have any link to Yemenisim," said Vice President.
He listened to concerns and issues associated with the military and field situations, stressing doubling efforts and fighting readiness for implementing future needed tasks.
Commanders and officers expressed pleasure for the visit of the Vice President, confirming high spirit and fighting readiness for liberating the province