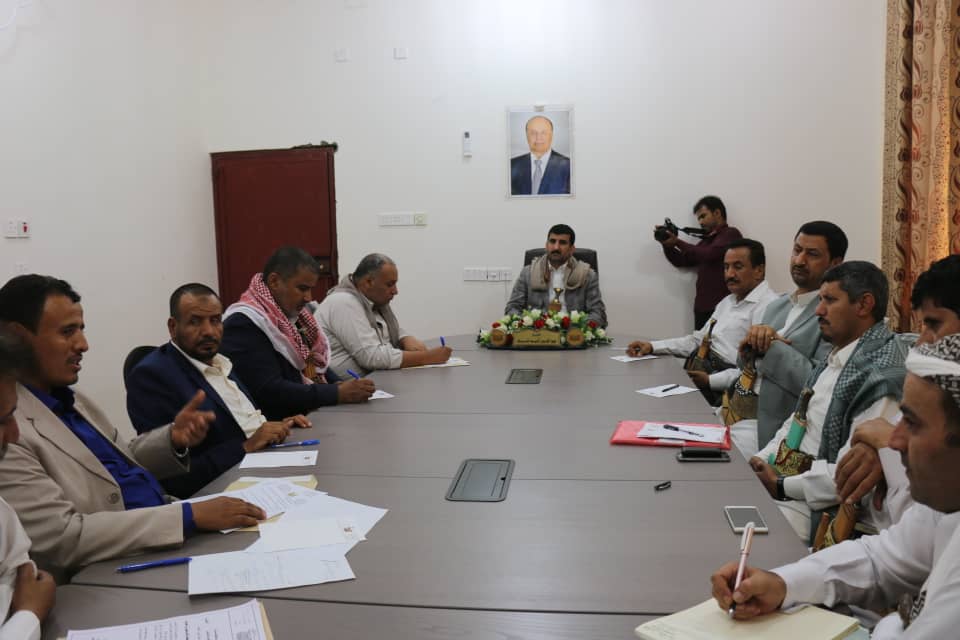 SANA'A-SABA
Governor of Sana'a province Maj. General Abulqawi Shareef held meeting Saturday included senior local authority officials.
The meeting devoted to discuss the basic services, relief actions and medial assistance for war-wounded persons in the government-held districts such as Nehm and Bani Dhabian.
The governor cited several achievements have been realized recently such as providing a number of health centers with medicines and medical equipments and securing 40 electrical armchairs for the war-wounded peoples. Efforts also were made to secure salaries of (1500) of the internally displaced teachers and educational sector's staffs in the two districts.