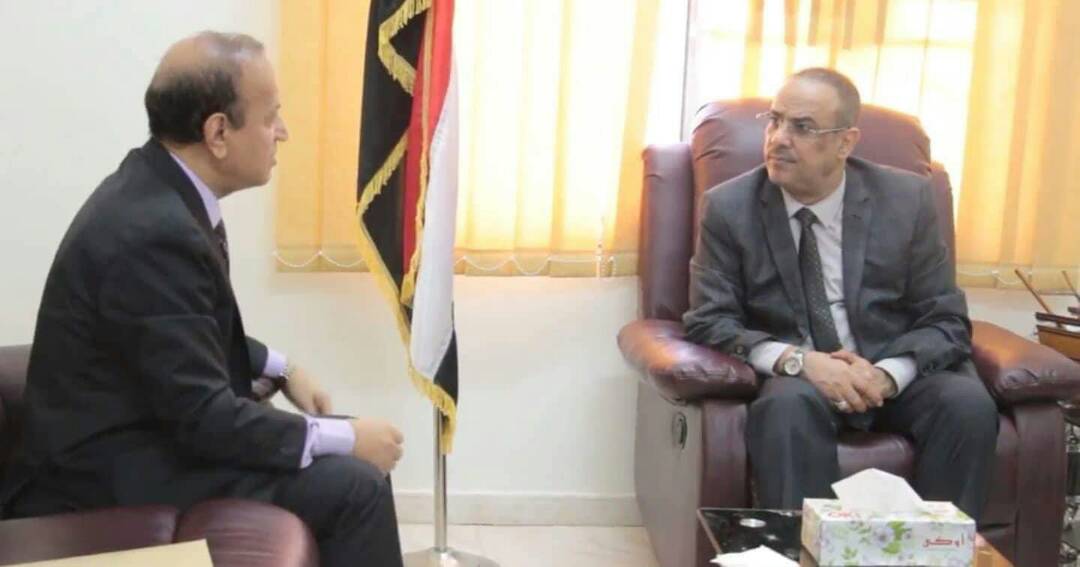 ADEN-SABA
Deputy Premier, the Minister of Interior Eng. Ahmed Al-Maysari and the Governor of Taiz, Amin Mahmoud, discussed in a meeting in the temporary capital Aden on Wednesday the situation of public services and law and order enforcement in Taiz.
Al-Maysari cited the continuous suffering in Taiz as a result of the Houthi militia's siege and indiscriminate shelling on the city's homes and neighborhoods.
They pointed to the importance of breaking the siege the bloody militia imposes on Taiz so as to set a limit to the continuous killing of civilians, including women and children, and to restore normal life back to the city.