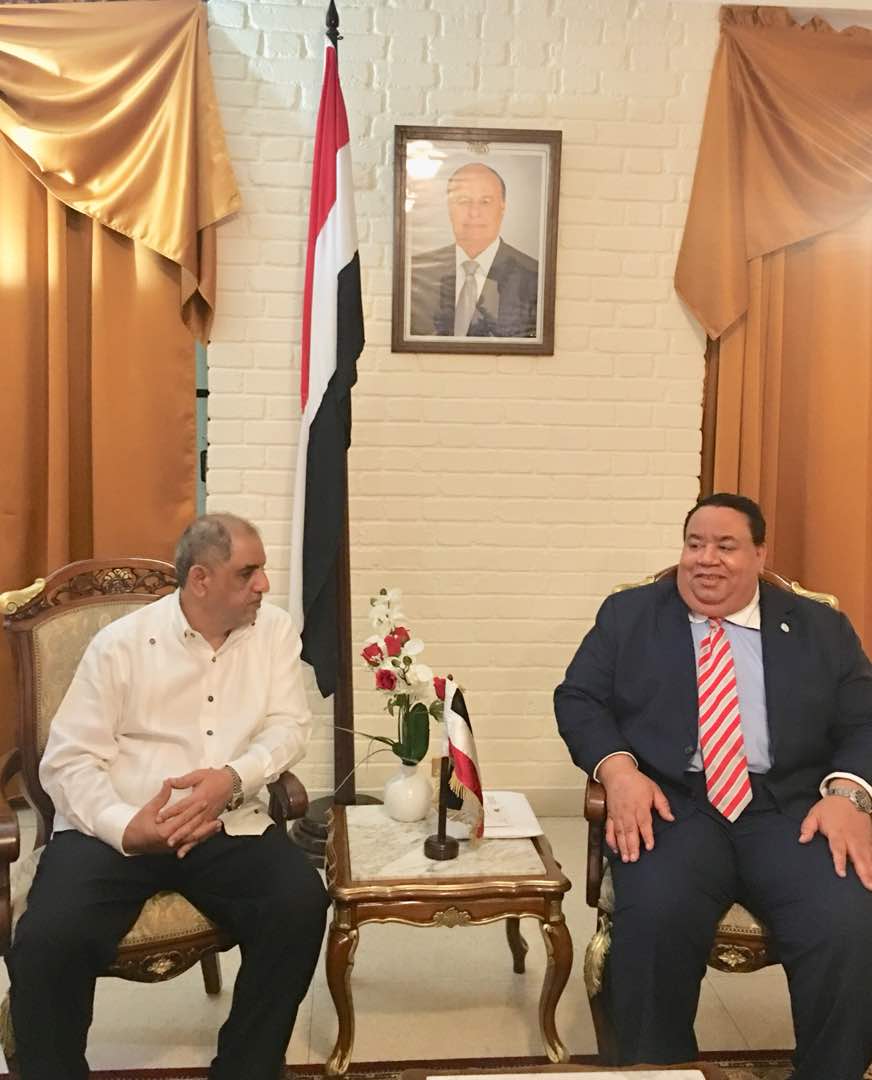 HAVANA-SABA
Yemen's Ambassador to Cuba Mohammad Nasher discussed on Sunday with Director of Middle East and North Africa Department at Dominican Ministry of Foreign Affairs cooperation between the two countries and means of enhancing and improving them in different fields.
Nasher reviewed latest political and military developments on the national arena and efforts of the government in normalizing conditions in liberated provinces and realizing peace on the bases of the three basic foundations; the GCC Initiative, the outcomes of the National Dialogue Conference and the UN Resolution 2216.
He renewed support of the government of Yemen to efforts of the UN envoy in Geneva talks next week.
He confirmed that the legal government under President Hadi is maintaining efforts of ending the war, realizing peace and ending the coup in cooperation with the countries of the Arab Coalition and all civil society institutions for realizing permanent and just peace in Yemen.
Nasher expressed Yemen's aspirations of boosting relations with the Republic of Dominica, hoping a role in the UN Security Council's forthcoming round in January 2019, expressing Yemen's appreciation to the Dominican Republic and in supporting Yemen and its legal government in international political forums.
For his part, the Dominican official confirmed boosting and improving relations between the two countries and his government's concern in current situations in Yemen.
He renewed his country's support to the legal government in efforts of realizing peace and ending the war.