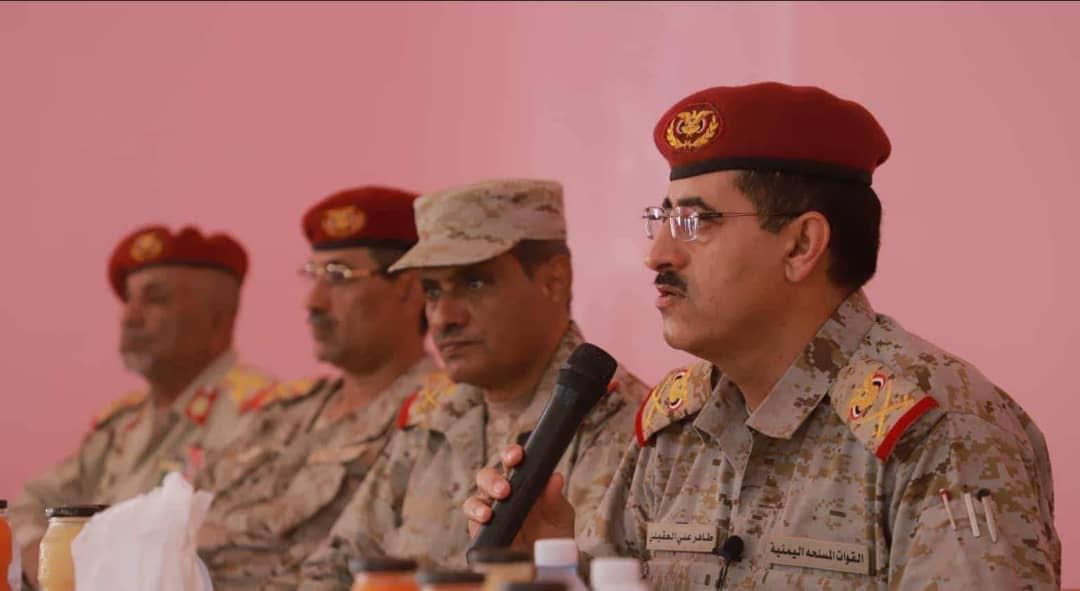 MUKALLA-SABA
The Chief of Staff Maj. Gen. Taher al-Aqeeli hailed the victory that Hadhramout had secured against terror organizations, in reference to the operation of the Yemeni army that with backing from the Arab Coalition ended in the recapture of the eastern province from al-Qaeda's hands by April 2016.
Addressing top brass military officials in the command of the Third Military Region in Hadhramout on Saturday, al-Aqeeli recalled that victory as "a role model" that is going to spread to the regions still under the control of the Houthi militia.
He told the audience "the situations are opportune to build Yemen in the form that the people of Yemen aspire for."