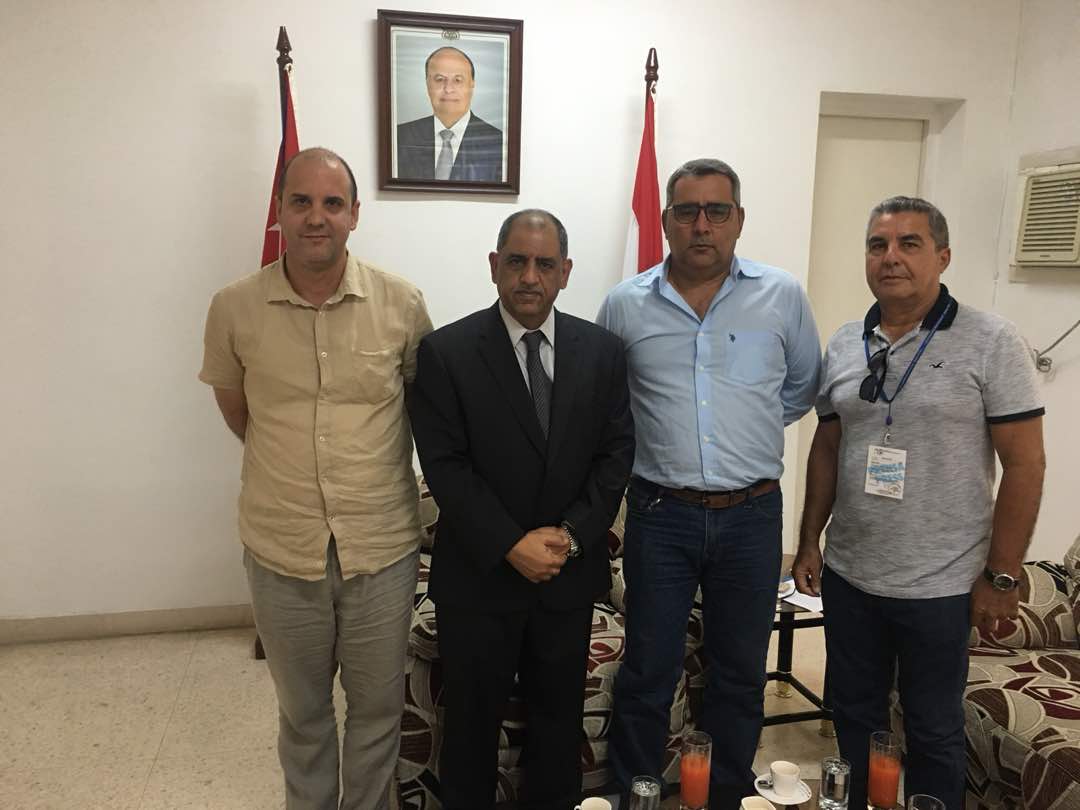 HAVANA-SABA
Yemen's Ambassador to Havana Mohammed Nasher and the Vice President of Prensa Latina News Agency Hector Miranda have discussed promoting cooperation and exchange of news between Yemen News Agency (Saba) and Prensa Latina.
Nasher praised Prensa Latina's coverage of the events in Yemen. He acquainted Miranda about the latest developments in Yemen including the Yemeni government's support for political settlement based on the nationally agreed upon and internationally recognized terms of reference.
On his part, Miranda emphasized the importance of the historical relations between Yemen and Cuba and the interest of his country in the current situations in Yemen. He confirmed willingness to promote relations with Saba in what serves the interests of both countries.