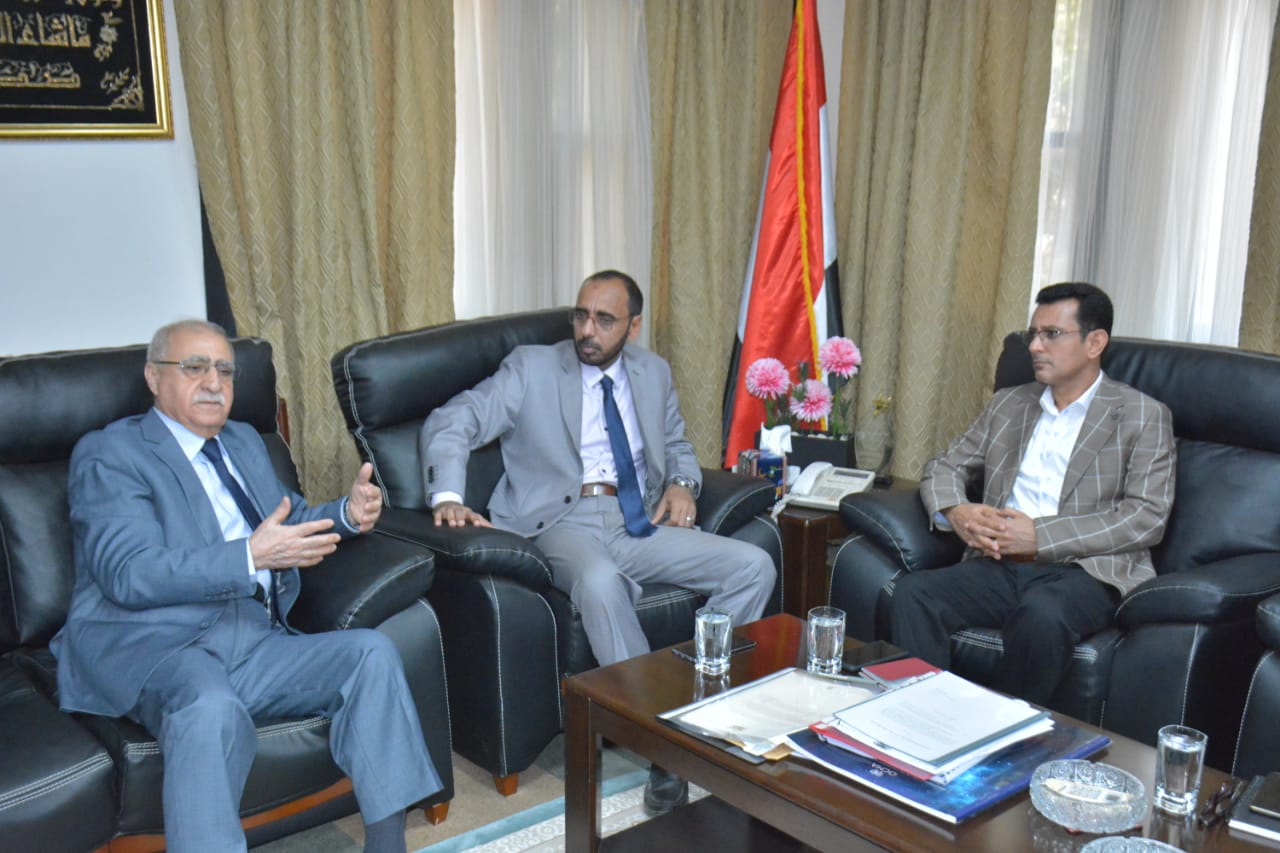 CAIRO-SABA
Minister of Fishery Fahd Kafine along with our country's Ambassador to Egypt Dr Mohammed Marm met Thursday with Secretary General of Arab Union for Fishing Dr Mahmmoud Radhi.
Arrangements for the new round meeting of the Union which is set to be held later on this year.
Arab policies in regulating fishing and fishery production were discussed during the discussions.