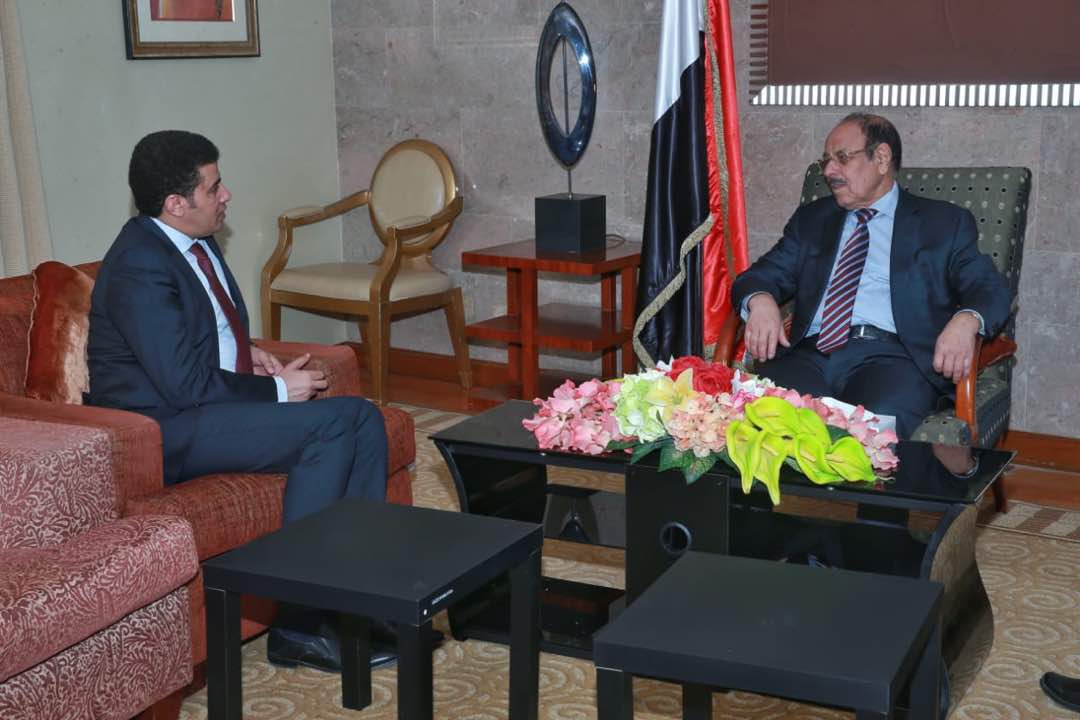 RIYADH-SABA
Vice President (Lt Gen) Ali Mohssen Saleh has stated that legitimate government has been determined to move forward to restore the State, implement the outcomes of the National Dialogue Conference and establishing the new Federal Yemen of six province.
He said" Legitimate government backed by brothers and friends is determined to reinstate the official authorities, carry out the outcomes of National Dialogue and create the a federal Yemeni state of six provinces"
(Lt Gen) Mohssen's statement came as he met Tuesday here with the Minister of State for Implementing the outcomes of the National Dialogue, Yasser Arroaini.
Arroaini reported the Vice President about his Ministry's activities and awareness-raising programs.