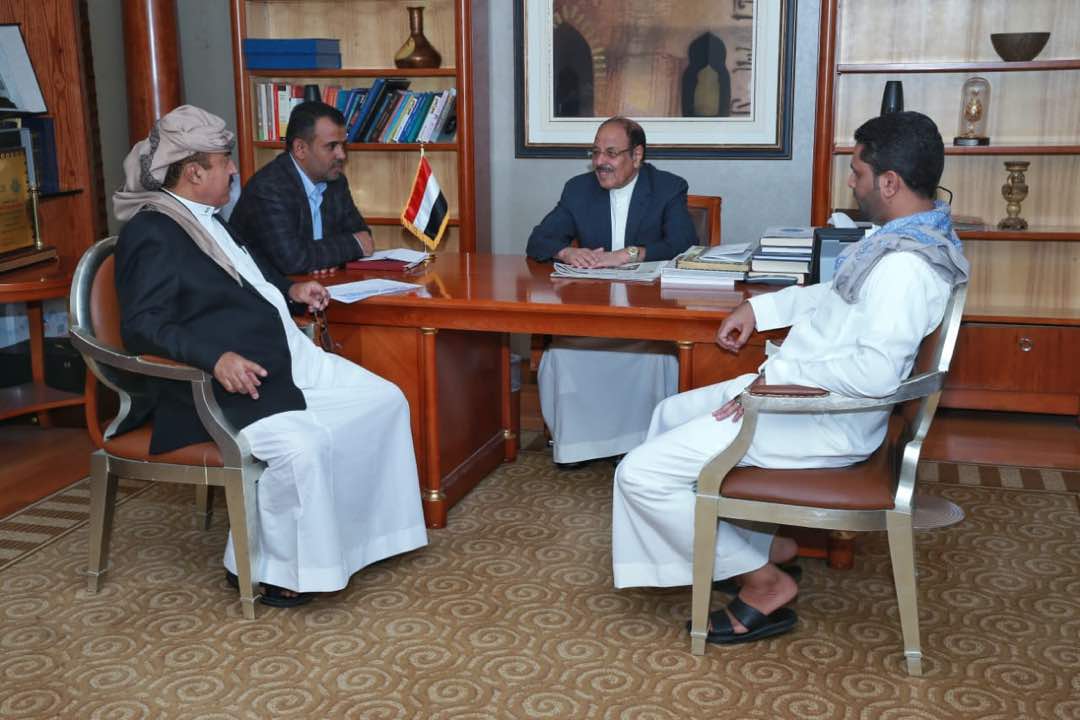 RIYADH-SABA
Vice President (Lt Gen) Ali Mohssen Saleh met Sunday here with Governor of Ibb province Abdulwahab Al-Waeli.
The governor detailed the Vice President on the situations in the province where population are still suffering under the yoke of Houthi putschist militia's atrocities.
Discussions touched upon underway efforts have been made by the government to put down the coup, reinstate the legitimate authorities and end the peoples' ordeal created by Houthi rebellious militia's coup.
The Vice President advised more efforts and coordination with other provinces to mitigate the peoples' torment the Houthis caused.