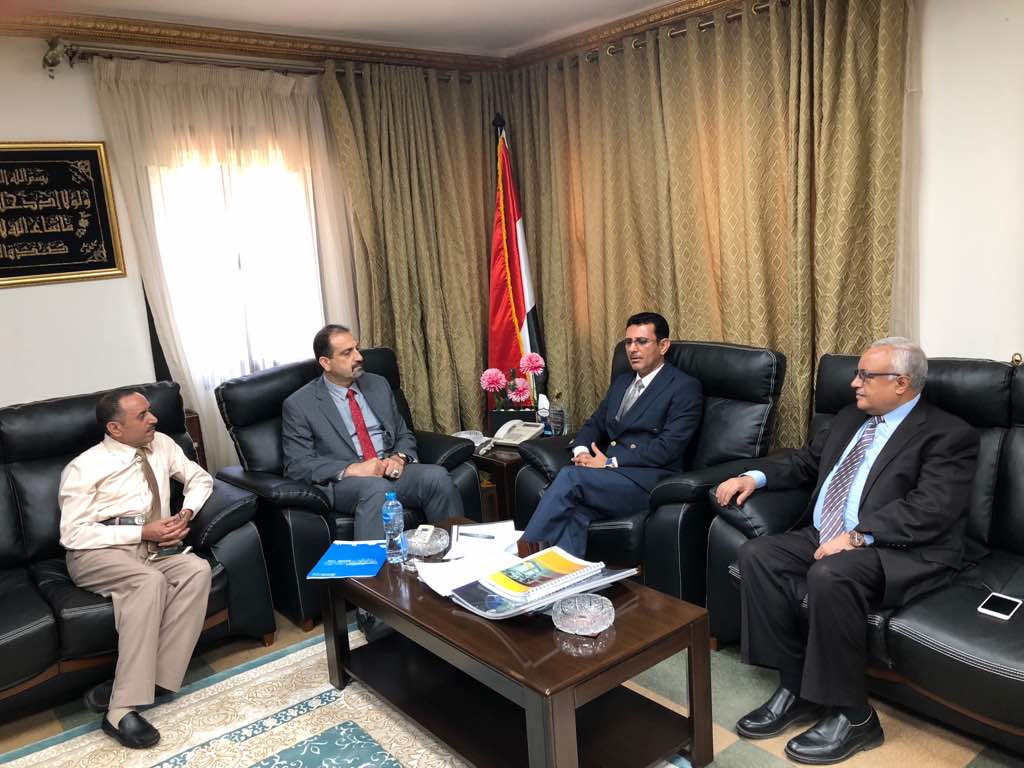 CAIRO -SABA
Yemen's Ambassador to Egypt, Dr Mohamed Marm and the regional representative of the Office for the Coordination of Humanitarian Affairs (OCHA) Dr. Eyad Nasr, discussed in Cairo today ways of enhancing cooperation in humanitarian fields and making optimum use of the OCHA's support programs.
Marempointed out that most of the people in Yemen have been affected by the humanitarian crisis triggered by the Houthi militia's war thatinterruptedthe process of development and depleted the country's resources.
He called on all humanitarian organizations working in Yemen to uncover the practices of the coupist militia mainly the obstructions to humanitarian aid efforts, which amounted to the looting of humanitarian aid and selling them in the black market.