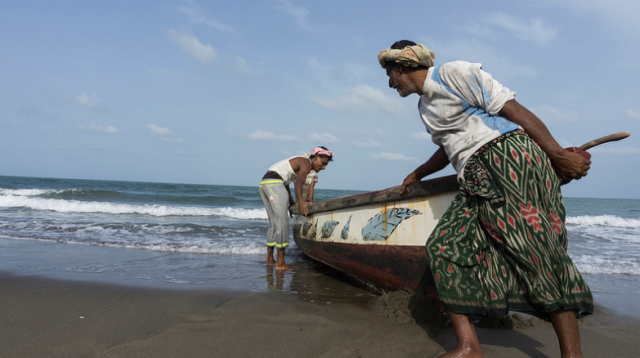 ADEN-SABA
The government has warned local fishermen not to go beyond the territorial Yemeni waters and approach the Arab Coalition vessels in light of the continued Houthi rebels' attempts to carry out terror attacks in the sea.
In a statement issued on Saturday, the government made the fishermen aware that the Iran-backed terrorists exploit the nearness of fishing boats to the Coalition's vessels to "carry out terrorist operations in the international waters" against vessels including against commercial vessels south of the Red Sea and Bab al-Mandeb strait."
The government directed the Ministry of the Interior, the Ministry of Fisheries to ensure the enforcement of the measures and guide fishermen to alternative safe spots for fishing.