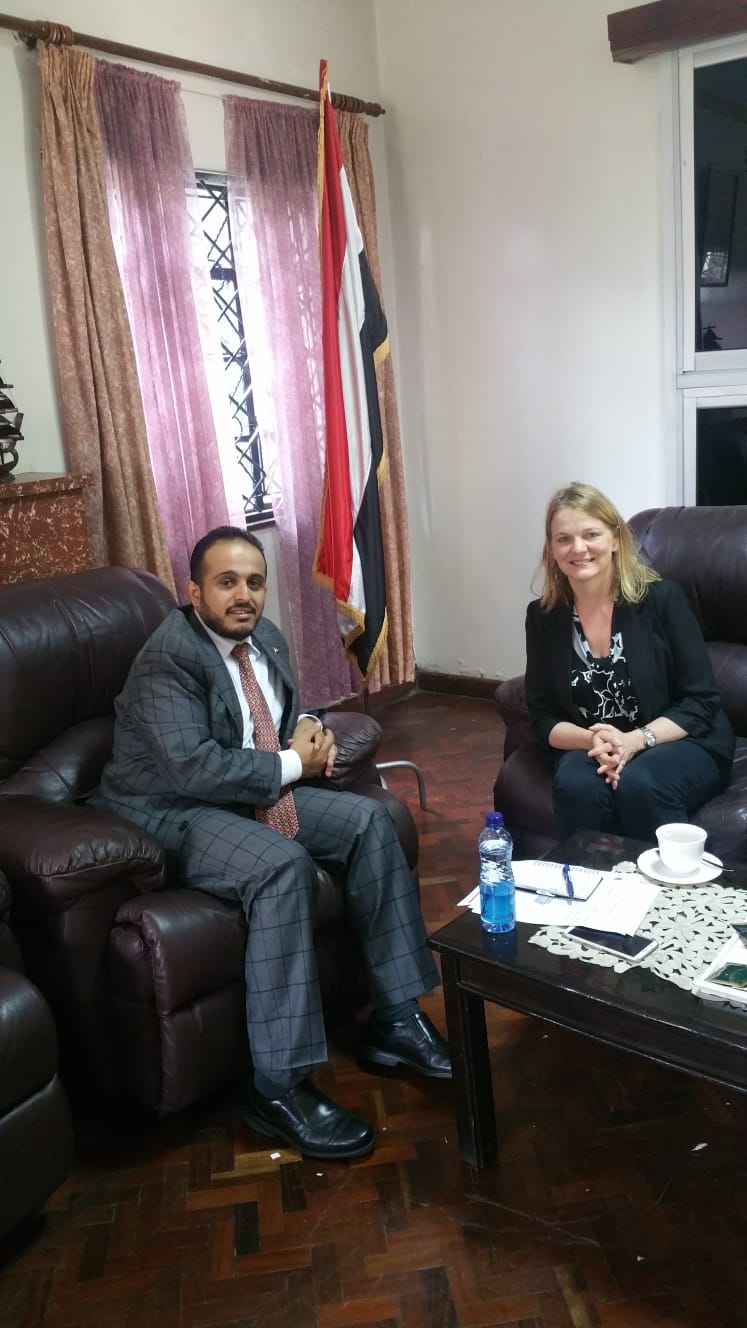 NAIROBI-SABA
Charged Affairs of Yemeni embassy in Nairobi Abdulsalam Al-Awadhi met Wednesday here with Regional Director of the Danish Council for Refugees (DRC) in the African Horan and Yemen Heather Amistaz.
Al-Awadhi explained the developments in our country, citing the deterioration of humanitarian situations as a result of Houthi coupist militia's coup and war.
He also stated that the legitimate government's decision about retaking Hodeidah is in accordance with the International Law and International Security Council resolution, particularly after the Houthi putschist militia has turned the seaport into a conduit to smuggle weapons from Iran, looting relief aids provided to the Yemeni people and devote that to the so-called warfare's effort.
" Legitimate government is very keen to facilitate the mission of humanitarian organizations to help alleviate the populations suffering created by the war waged by the militia", said Al-Wadhi.
For her part, the Danish official noted that the (DRC) started its programs in Yemen in 2008, some $18 million have been allocated to these programs. She stated that the Council has been working with other Danish organizations on demining." DRC) offers humanitarian aids to the Yemeni refugees in Kenya, Somalia and Djibouti", she said