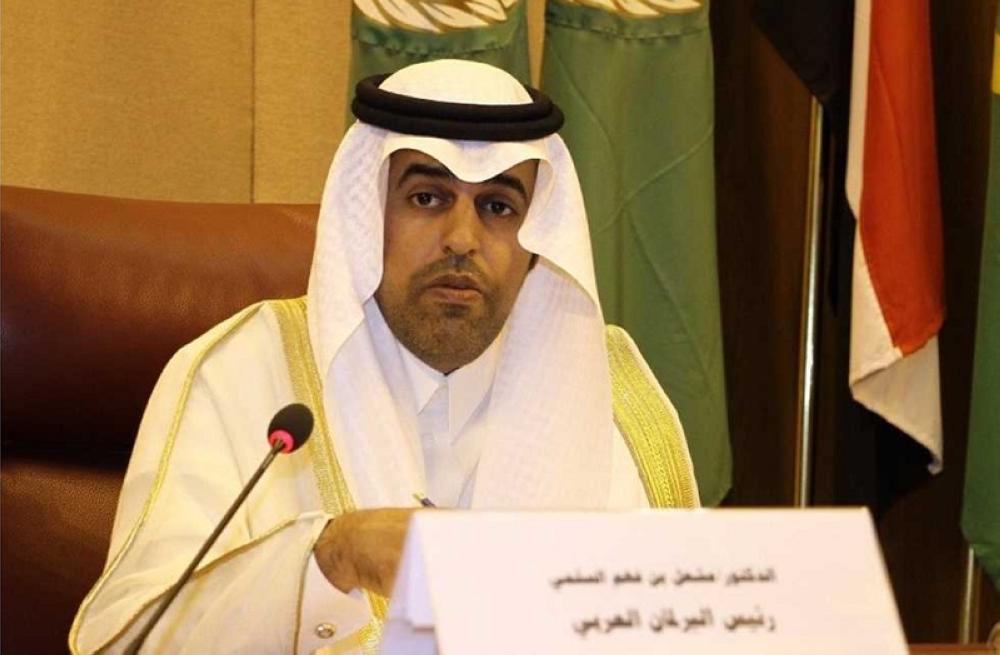 CAIRO -SABA
The speaker of the Arab parliament, Dr. Meshaal al-Salami stressed that the Houthi attack on oil tankers in the Red Sea is a terrorist act and a serious threat to global peace and security.
In a statement, he stressed the need for immediate and decisive action by the international community to secure oil transport lines to the world, and to hold the Iran-aligned rebel militia and its supporters accountable.
The rebel militia attacked the ship in the Red Sea on Wednesday but a prompt intervention by Arab Coalition fleet prevented big damage from occurring and the vessel got off with only a slight damage.
The Yemeni government says its planned offensive to retake Red Sea port city of Hodeidah from the rebel's hands will put an end to the Houthi terrorist threats to international shipping.