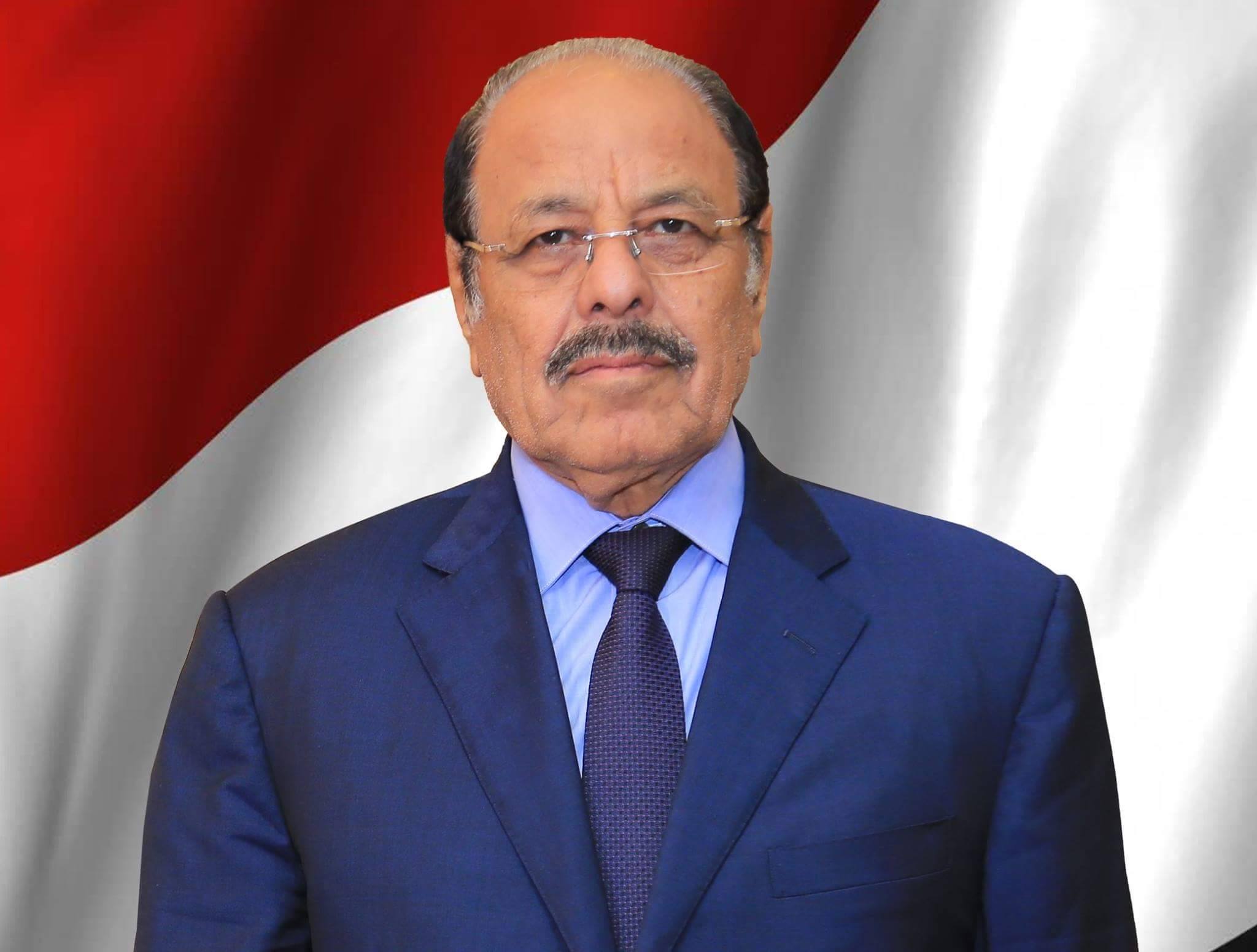 MARIB-SABA
Vice President Lt. Gen. Ali Mohsen said that the Houthiattack against a Saudi oil tanker in the Red Sea waters west of the Yemeni port of Hodeidahis a terrorist act.
In a phone conversation with the Commander of the Naval Forces Maj. Gen. Abdullah al-Nokhaee on Wednesday hours after the Iran-aligned militia's terrorist attack, Ali Mohsen was briefed about the detains of the attack and the intervention of the Arab Coalition's fleet that repelled the attack.
Ali Mohsen indicated that the militia's repeated attacks with Iranian support against international shipping are an obstruction to the efforts that the UN Special Envoy for Yemen Martin Griffiths is exerting to bring about peace.
He said the attack further establishes the militia's use of the Hodeidah seaport as a launchpad for their numerous terrorist operations.
He said that the insistence of the government and the Arab Coalition on liberating Hodeidah from the Houthis' control emanates from their concern about the threat the Houthis pose to regional and global security including to international shipping.
Al-Nokhaee pointed to the huge impactthe different Houthi terrorist sea attacks would have incurred had they been successful–an impact not only shipping traffic but also on the marine environment.