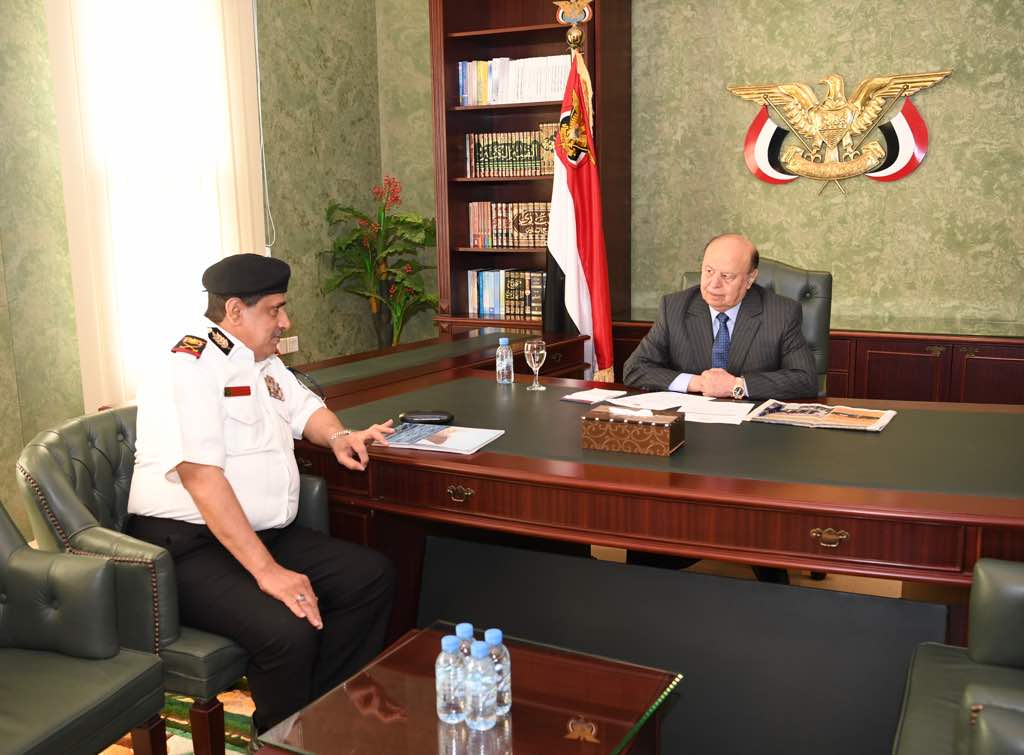 ADEN-SABA
President Abd-Rabbu Mansour Hadi has highlighted importance of high alert and continuous boost of the army and fighting readiness of different sectors and units of military forces for performing their tasks and duties in facing Houthi militia.
Receiving the Commander of the Marine Forces and Coastal Defense General Brigadier Abdulla al-Nakh'i on Sunday, President Hadi stressed on the role of the marine forces and reconstructing them, equipping them and qualifying their cadre and affiliates.
He confirmed provision of support for re-building the infrastructure and providing available capabilities.
For his part, al-Nakh'i expressed gratitude to President Hadi for taking care of different military forces including marine forces.
He acquainted the president with current duties and future improvement plans for the marine forces and coastal defense.
On the other hand, President Hadi received on Sunday Governor of Dhamar Ali al-Qawsi and Deputy Governor Fadhl al-Harbi and asked them about the latest developments in the province.
He stressed on opening warfronts in Dhamar for cutting Houthi logistics to Ibb, Taiz and Baidha'.
He confirmed exerting double efforts and integrating capabilities for beating Houthis.