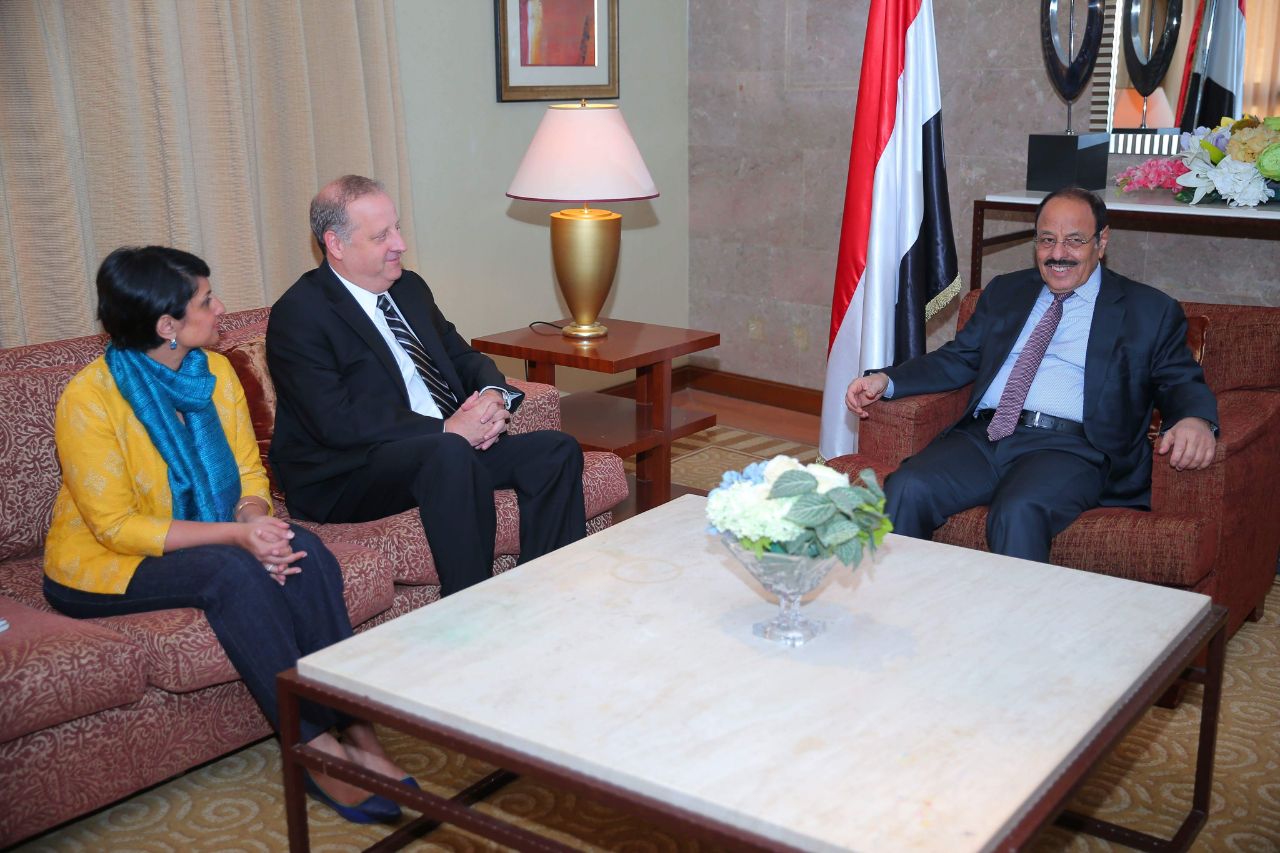 RIYADH-SABA
Vice President Lieutenant General (Lt Gen) Ali Mohssen Saleh met Thursday with the Canadian ambassador to our country.
The Vice President's conversations touched upon different topics in the Yemeni national arena, including Houthis continuous atrocities against the Yemeni people, firing ballistic missiles against the Kingdom of Saudi Arabia and targeting oil tankers, threatening the international marine navigation.
(Lt Gen) Mohssen stated that Houthi militia is nothing but an Iranian tool to intimidate the region, threaten international navigation and disturb international peace and security.
The Vice President stressed that it is very necessary to counter Houthi militia coup and fight terrorism given that they are the main formidable troubles that Yemeni people are suffering from.
Mohssen reaffirmed that peace path starts with the militia relinquishing weapons, committed itself with the three terms of dereference, GCC' brokered deal, outcomes of the National Dialogue and UNSCRs, specifically 2216.
The Canadian diplomat has assured his country's support to the Yemeni legitimate government and peoples.