[30/12/2022 06:07]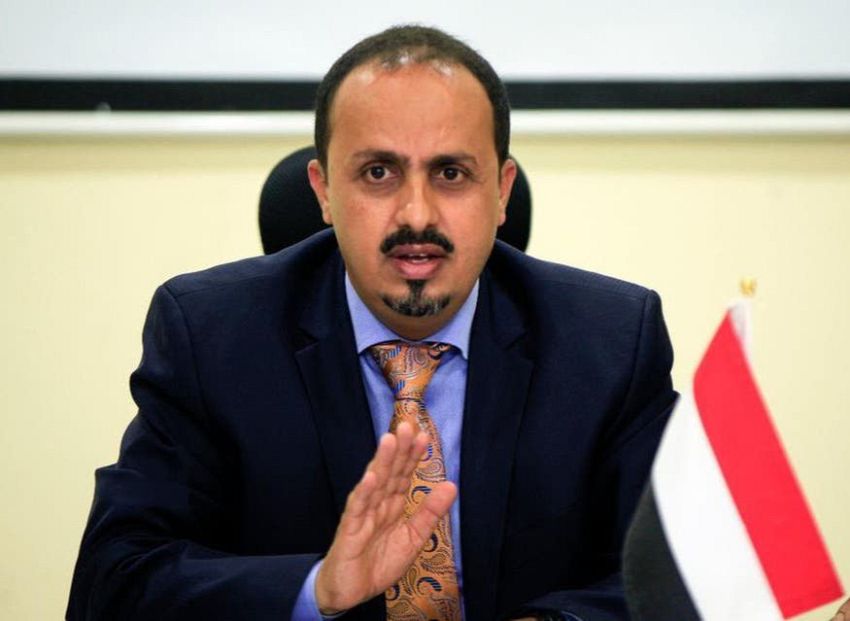 Aden - Saba
The Minister of Information, Culture and Tourism, Muammar Al-Eryani, said the Houthi campaign of continuous arrests against journalists and activists during the past days reflects the state of state of fear gripping the leaders of the Houthi terrorist militia, and their awareness of the growing state of popular resentment, and "the maturity of the causes for an upcoming uprising to uproot it."

Muammar al-Eryani added, in a statement to the Yemeni News Agency (Saba), "This frenzied campaign against the voices raised by exposing the crimes and violations of the Houthi militia and its absurdity and corruption reminds of the practices of the mullahs' regime of acts of repression and abuse against the protesters, young men, girls and children of Iran, which failed to put down their uprising and igniting popular anger in all Iranian provinces."

Al-Eryani was surprised by the state of international silence regarding the Houthi crimes of kidnapping and enforced disappearance of journalists, media professionals and activists. He demanded a clear position that amounts to the scale of crimes and violations committed by the terrorist Houthi militia against citizens in the areas under the militia's control, and the prosecution and accountability of Houthi militants responsible for it.


---

Foreign Ministry condemns Dutch parliamentarian's denial of the rights of Palestinian people

Council of Ministers reviews economic, financial, monetary reforms

Yemen presidential council chairman confirms full support for Egypt's position toward Palestinian cause

Leadership Council chairman welcomes temporary truce in Palestinian territories

Yemen welcomes ceasefire agreement in Gaza Strip

Ambassador Al-Maytami participates in Belt and Road Initiative conference in Jinhua, China

Yemeni gov't declares absolute rejection of Houthi terror threat to international shipping traffic

Prime Minister welcomes Director General of BTA in Aden

Planning Minister seeks British support for humanitarian, development programs

Minister of Finance, Dutch Ambassador discuss economic developments and implementation of reforms