[13/07/2017 06:31]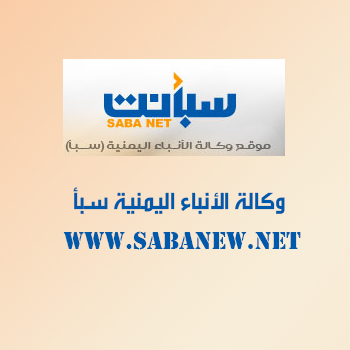 ADEN-SABA
Yemen's Health Ministry has announced that 297,438 new suspected cases of acute diarrheal infections, known as cholera, were recorded between 27 April and 10 June of this year.

The ministry's spokesman Dr. Mohammed al-Saadi said in a report, of which Saba obtained a copy, that the cases of successful "treatments and discharges from hospital totaled 294,676, while the cases lab-confirmed to be positive to cholera totaled 637 only." Mortalities in the same period numbered 1713, according to the report.

Infections declined remarkably in Marib, Shabwah, Saadah, Mahrah and Aljawf, the report said. "Lab tests confirmed only four cholera cases in Sayoon of Hadhramout. These are persons who came from the north, where the epidemic is exists."

"The cases of sickness concentrated in Taiz, Aden and Sana'a. The confirmed cases of acute watery diarrhea showed a remarkable increase in Taiz, up to 290. The case recorded in Aden were 46. "

The report says, in general, the epidemic retreated in a number of province despite the ongoing conflict, especially the Saleh-Houthi militias being a detriment to the medical teams in the areas that they control.

The spokesman said some of the estimations of the infections number are exaggerated. "The rate of curability reached 99%, a positive indicator that the epidemic is declining."

"The rate of mortalities dropped by 0.5%, a sign that the offered medical services have a big helping effect," the report says.

The ministry expressed appreciation to the agencies "that responded to its appeal for help in addressing the health-related challenges in Yemen. On top of those agencies are King Salman Relief Center, the WHO, UNICEF and OCHA."

The ministry said the response exemplifies humanitarian fraternity and how much Yemen's friends care about it.

The ministry is ready to receive cholera vaccinations and implement vaccinating programs immediately. It has already discussed the subject of vaccination aid with the WHO delegates. The ministry also said that it has decided to begin implementing environmental sanitation operation in cooperation with the WHO and other donors.




---

Al-Arada, meets presidency of Consultation and Reconciliation Commission

Info. Minister: Govt has made intensive efforts to preserve cultural heritage amid conflict

Yemeni-Japanese relations discussed

Yemen participates in custom tariff's meetings in Cairo

Houthi militia must fulfill its obligations under UN Truce articles, says al-Erada

Houthi militias blamed for 20 thousand violations against children-Report

President al-Alimi receives presidency of reconciliation authority

Marib Dep. Governor, OCHA discuss humanitarian situation in the governorate

SPDRY, Ministry of Electricity sign new oil derivatives grant agreement worth $200 million

Presidential Leadership Council Chairman Receives US Ambassador