[04/04/2017 03:35]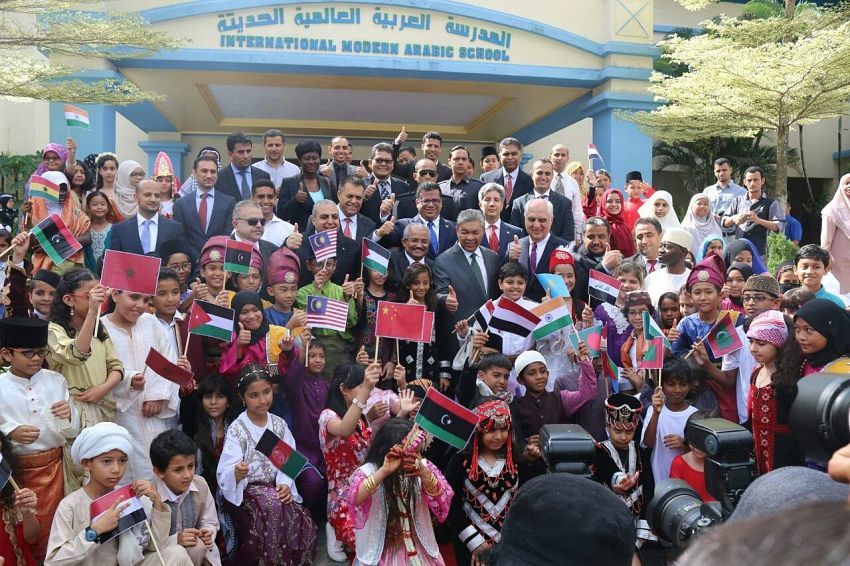 Kuala Lumpur (Saba)- Malaysian Deputy Prime and Minister of Home Affairs Ahmed Zahid Hamidi has praised the long-standing and deep-rooted relations between the Yemeni and Malaysians peoples.

Hamidi accompanied by the Yemeni Ambassador to Malysia Adel Ba Hamid and other Arab Ambassadors visited on Tuesday the Arab School located in the administrative capital of Malaysia, Putrajaya.

"Malaysia always welcomes the Yemeni brothers and their sons and it is ready to cooperate with Yemen in the field of education and others" Hamid added.

It is worth mentioning that the Arab School was established by Yemeni students and benefactors as a charitable Yemeni school ten years ago. It started with 50 students and it has 1500 students of 45 nationalities at present. Now, it is owned by Hayel Saeed Anam Group.



---

FM: Evacuating all Yemeni citizens in Port Sudan evacuated

Arab-Chinese Forum puts emphasize on the unity, sovereignty and territorial integrity of Yemen

MASAM removes 875 Houthis-laid landmines in a week

Leadership Council chair praises GCC for supporting Yemen and its just cause

Higher Education Minister reviews with ILO implementing apprenticeship program

President al-Alimi convenes high-profile meeting includes Speakers of Parliament, Shura Council

Family killed and wounded as they drove over Houthi landmine in north Yemen

National Investigation Committee holds discussions with a team of Yemen Sanctions Panel

Eryani condemns Houthi storming of annual meeting of Baha'i sect and arrest of 17 participants

Dr. Abdullah al-Alimi praises American role in fighting terrorism, controlling weapons smuggling