[22/11/2021 05:42]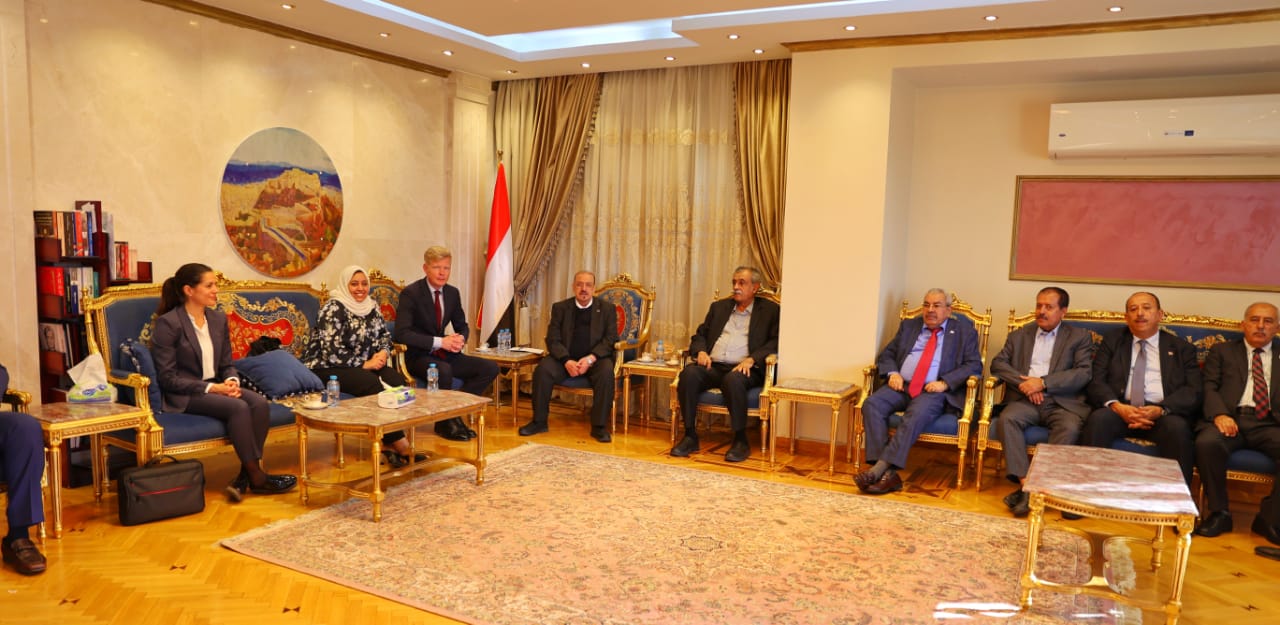 CAIRO-SABA
Speaker of Parliament Sultan al-Barakani along with several MPs held discussions here today with the UN Envoy to Yemen Hans Grundberg.

The talks aimed to explore peace prospects and push political process.

Al-Barakani reiterated the legitimate Yemeni government's keenness to establish peace and security in Yemen, end fighting and reach a political settlement based on the three terms of peace reference.

He blamed Houthi group for undermining UN-led peace efforts and other regional proposals. he stated that Houthi militia has continued to wage war, intensify its military operations and attacks on Marib and Hodeida. " These actions do not show that the militiamen are willing to come to peace", said al-Barakani.

The Speaker of Parliament underscored the importance of the UN-led efforts to take practical steps that can put an end of the Houthis' coup, establish effective action-plans to reach a comprehensive settlement to the conflict.

He said" Peace is our option, we'll always continue to be peace-seekers".

Mr. Grundberg cited his efforts aimed to end fighting and escalation on Marib, revive the political process.

He said" We're going to work in pursuant to the UNSCRs in relevance, to move forward to realize the fair peace the Yemen peoples deserve".

He stressed that it is important to stop the war, affirming that he'll do his utmost efforts within upcoming weeks to this end.


---

PM chairs meeting with CBY, Bankers Association

National Enquiry Commission documents violations that affected civilians in Hays district

Yemen chairs the meeting of the Council of Arab Justice Ministers

Civilian injured in Houthi missile attack on a Marib neighborhood

Al-Bahsani discusses with WFP's director interventions in Hadhramout

Al-Eryani condemns Houthis ballistic missiles attacks on Marib city

President Hadi delivers Saudi Ambassador a letter to Crown Prince Mohamed bin Salman

Al-Katheri briefed on ICRC's interventions in Hadhramout

KSA, France say it is important to support peace efforts to reach political settlement in Yemen

Yemen explores international support in trade